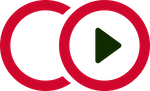 Accounting Clerk Ottawa ON
Ref: JOB1945
Our Client is a large nationwide non-profit organization representing hundreds of thousands of members across various industries and sectors. Supporting the Canadian business communities from coast to coast, our client brings a clear vision and mission to their organization, staff, and external partners. With a mandate towards business growth, out client is a policy driver, an advocate, and a voice for businesses of all sizes. With an extensive network, our client is able to provide unique perspective on industry trends and competition, new policy development and economic indicators that different businesses and industries. Coming out of Covid, our client has experienced tremendous growth. With a budget almost triple the size, and an eye towards organizational development, we are looking to expand the finance team with a strong Accounting Clerk.
The role of the Accounting Clerk will report to the Finance manager and support the Finance Officer to maintain the accounting operations. Your responsibilities would include entering invoices, posting client invoices and responding to client requests and preparing cash flow reports. You will be expected to assist with outstanding collections, prepare invoice adjustment and balance the cash deposits. The Accounting Clerk will be require to help with processing credit card and direct deposit payments, posting to the GL and reviewing balance sheet accounts. Handling the reconciliations and journal entries is required while preparing any ad hoc analysis or reporting may be needed. Familiarity with the latest versions of SAGE would be helpful in adapting to the financial applications. Following internal processes and acting as the main point of contact for all AR related matters will be part of this position.
The Ideal Candidate must bring a minimum of 2 years of AR or AP experience. You will have a diploma in accounting and love bookkeeping. Our client has recently implemented a new ERP and CRM. Adaptability to new technologies and a desire to find efficiencies through technology will be expected. This role requires an exceptional attention to detail, ability to be a critical thinker and apply logical judgement. You will be able to speak to your high accuracy, agility and deadline-oriented experiences.
We are looking for someone who is a stellar communicator to help drive the collections process and work with stakeholders. You will be polished and articulate in both your oral and written skills and take tremendous pride in making sure your work is correct. Working with internal staff and external clients and vendors, you will display a client service approach to your role and be able to think on your feet to provide solutions to pending problems. This role is a hybrid opportunity; therefore, you must be able to take your direction and run with it while maintaining your relationships with others on the team. Bilingualism in English & French would be considered an asset.
What will make you stand out
2+ years of experience working with both AP and AR
Strong communication skills to build and nurture internal & external relationships.
Knowledge of SAGE300
High degree of professionalism and pride in your work
If you are considering a new challenge in 2023, and think you want to be part of an exciting non-profit, we might have your dream job waiting for you. Contact us at [email protected] to discuss who and where this organization is.