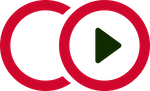 Accounting Manager Ottawa ON
Ref: JOB1955
Our client is a nationally recognized non-profit organization representing one of the largest advocacy groups across Canada. After 60 years of evolving and transitioning their mandate to better represent their members, our client now boasts a membership base of over 170K active participants. With a highly engaged volunteer base and a dynamic board to guide them, out client works hard to represent their members from coast to coast and ensure the highest level of wellbeing and security. With the best interest of their members at heart, their strategic plan is aimed at being a nationally respected voice, while growing membership and promoting organizational excellence at all levels. With a small corporate office in the Nation's Capital, our client has an intimate vibe to their team who are aligned with their objectives.
The role of Accounting Manager will be to act as the "go between" the CFO and the accounting team. Supervising a small team of 2 staff, your role will be to take care of the day-to-day accounting operations and lead by example. We are looking for someone who will be able to help review reconciliations, prepare journal entries and assist with monthly financial statements and month end close. The Accounting Manager will have the support of the Finance Officer and Accounting Clerk, but you will be able to help the CFO with budget management, cash flow statements and financial reporting. We are looking for someone who is able to step in on a contract basis with a possibility of full time work within a very established non-profit. This position will be responsible for assisting with the preparation of financial packages and presentations for the board, so a high level of accuracy and maturity is required. When the CFO is absent, the Accounting Manager will become the primary point of contact and needs to feel confident and capable to step in.
The Ideal Candidate will bring 5+ years of progressive accounting experience and post secondary education in the field. You will pride yourself on leading by example and rolling up your sleeves to get work done on time. This role is ideal for a CPA student looking to gain the experience and mentorship to complete their designation or a proven Accounting Manager who is open to a contract role that has permanent potential. Our client is a smaller office environment that boasts a great atmosphere and a lot of fun. We are looking for someone who can help be a change agent with the new CFO, and maintain a strong corporate culture within the accounting team. You will be someone who isn't afraid to bring forth new ideas or leverage technology to build efficiencies without getting frustrated by manual processes. Any experience working in a SAGE environment would be considered an asset. As this position is a newly created role, it will give the right candidate a chance to mold the position to their skillset. We are looing for a manager who has no problem getting involved in the day to day and understands that everyone kicks in within a smaller office environment.
What will make you stand out:
5+ years of accounting experience leading to a supervisory position
Available immediately for contract work
Proven experience with a smaller office, preferably non-profit, organization
CPA designated or pursuing would be considered an asset
Track record engaging and motivating others around you
If you are available immediately for contract work, and are a strong Accountant or proven Manager looking for additional responsibilities, we want to hear from you. Our NGO client needs your help. Contact us at [email protected] if you want to hear about how you can get into this contract to hire role. Must be located in Ottawa ON.