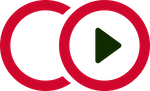 Accounting & Payroll Coordinator Ottawa ON
Ref: JOB1914
Our Client is best known for managing the system that keeps more than 3 million domains running smoothly. Whether it's cybersecurity products that protect Canadians online, advocacy work that fights for better internet access, or Community Investment Program that supports dozens of community-based internet projects across Canada—we work every day to keep the internet strong and free. They are currently seeking a temporary of full time Accounting & Payroll Clerk to join their amazing corporate culture.
The role of the Accounts Payable & Payroll Coordinator would be to be an active player in the finance team. You would be counted on to provide complete AP cycle from verifying POs to coding in the GL and issuing payments. You will take ownership for the corporate expense reports and reconciling credit card statements. This opportunity will combine with the payroll function and therefore you will be expected to process bi-weekly payroll, manage benefits and deduction and ensure compliance requirements are met for the payroll. As the coordinator, you will also be needed to generate monthly reporting for AP and payroll for month & year end close audit requirements. This position is perfect for someone who has been a bookkeeper and thereby has had their pulse in both AP and payroll processes.
The Ideal Candidate will bring minimum a year of experience working within an accounting and payroll function. You will understand the payroll processes and MUST have proven experience with ADP Workforce Now. Proficiency in Excel and proven adaptability to new processes and systems is needed. You will pride yourself on your attention to detail and your organizational skills will be evident. Our client is looking for someone who is collaborative, flexible and agile to shifting priorities.
What will make you stand out:
Combined experience in both Accounts Payable & Payroll
Exceptional attention to detail and accuracy
Ability to work within a team environment but self-direct workflow
Must have ADP experience
Please contact us at [email protected] if you are available for either temporary or permanent work. If you are available immediately and bring strong payroll experience, this may evolve into your dream job!