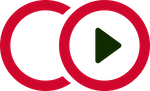 Accounts Payable Clerk – Junior Ottawa ON
Ref: JOB2052
Our Client is dedicated to quality and craftsmanship. Located in Ottawa, they pride themselves on providing a healthy, diverse, and balanced work environment. Working with a team of over 250 Full-time employees, top contractors and professionals, we have built more than 8,000 Tarion certified homes, 4,000 condominiums and several retirement homes totalling 500 suites. They are currently looking for Property Management Accounting Clerk who can proactively identify, analyze, evaluate, and solve accounting issues with minimal supervision.
The Role of the AP Clerk will include verifying claims and processing vendor invoices, ensuring proper documentation is in place for the AP process, assist in putting best practices in place for AP procedures and ensuring all internal controls are met. The AP Clerk will also assist with reconciling monthly vendor statements, verifying and ensuring cheques are accurate and providing stellar client service to internal and external vendors and stakeholders.
The ideal candidate will bring a minimum of 1 years of experience working in AP. You will have recently completed your diploma in accounting and likely be looking for a role where you can apply your academia to practical use. Your strong attention to detail, ability to pick up new systems and meet multiple tight deadlines is needed. Your proven ability to integrate into a team and have an eye for accuracy is essential. You will need to demonstrate aptitude for technology and ability to work in a fast paced environment.
What will make you stand out:
High level of attention to detail
Strong analytical skills with the ability to learn quickly
Excellent interpersonal and communication skills
Experience working in a fast-paced and high volume environment
Please contact [email protected] for more information about this awesome role