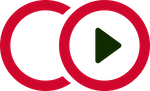 Accounts Payable Clerk Ottawa / Gatineau ON / QC
Ref: JOB1928
Our client is one of the largest renewable owners, operators and developers in the U.S., delivering innovative, renewable power solutions that accelerate the world towards a sustainable, low-carbon future. With current U.S. assets under management valued at $20 billion, our client offers a multitude of career opportunities. They provide an unparalleled opportunity to lead and manage one of the largest renewable energy businesses with decades of history while contributing to the global need for sustainable energy. 
The role is for three AP Clerks to help on a 12 month term or full time basis. We have an immediate opening for three strong and proven AP Clerks to join an established team. This opportunity will allow for someone to get involved and be kept busy with a possibility of extension. Reporting to the Senior Manager the Accounts Payable Clerk will be responsible for processing all invoices, expense claims, and cheques for the corporate office. The successful candidate will also be responsible for entering and post approved invoices into the accounting system, helping to train members of the corporate office on the purchase and payments process, matching invoices with receipts, and their respective purchase orders, ensuring that invoices without purchase orders are approved according to policies in place, verifying expense reports to ensure all necessary support documents are attached and ensuring accuracy within the financial system. Your role will also require you to follow up on disputed invoices, provide statements of accounts and contact vendors as needed.
The Ideal Candidate will bring a minimum of 2 years of experience working within and accounts payable role. You will be able to demonstrate a proven ability to grasp new systems quickly and work within a fast paced environment. Your role will require you to be collaborative with the others in the team, take direction and run with it. Your strong attention to detail and high accuracy will be utilized and your strong communication skills will allow you to work through challenges or dispute with vendors and while being responsive to staff and stakeholders.
What Will Make You Stand Out:
Excellent skills within ERP
Proven experience with high volume accounts payable or receivable
Ability to communicate with vendors and staff
Demonstrated ability to manage tight deadlines
If you love accounts payable and have an exceptional attention to detail to apply to high volume transactions, this role is for you. Please contact us at [email protected] immediately to learn more.