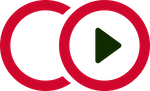 Bookkeeper Ottawa ON
Ref: JOB1402
Our client is a major player in the mobile transport, real estate and storage space in Ottawa. Boasting a large office with a very stable workforce, our client has found a way to create, build and grow their business through Covid to new heights. Priding themselves on exceptional client service and well run leadership team, this organization has done a phenomenal job at hiring the right talent and ensuring their team are optimizing their skills in the roles best suited to their competencies. With a workforce that feels like family, this fantastic west end organization is looking to add to their team and can offer job stability in exchange for loyalty and a strong work ethic. This organization has a proven leadership team supported by a well established board of directors to help guide and grow to new levels. Described by their vendors and service partners as one of the best management teams to work with, we are looking for someone who is keen to get settled into a role in the west end of Ottawa.
The role of the bookkeeper will be to support the business in all areas of operational accounting. Looking to replace a tenured employee, this organization is seeking a bookkeeper to help with the day to day accounting. Your role as the Bookkeeper will to provide support in all areas of accounts payable, accounts receivable, reconciliations, journal entries, financial statements and payroll for their multi-faceted business. With an exceptional attention to detail and excellent eye for accuracy, we are looking for an experienced Bookkeeper who can help support the ownership group with their accounting needs. Your role would be required to make sure all payroll deductions, remittances and T4s are issued, all HST and tax claims files on a timely manner while supporting the General Manager when it comes to sales reporting and cash flow reporting. This opportunity allows the right person to join a stable organization that boasts very minimal turnover and an unbelievable culture. Ownership sees the team as a part of their professional  family whereby there is an open door policy for communication and new efficient ideas. Cross training with the previous bookkeeper will be available.
 The Ideal Candidate will be a bookkeeper with 3+ years of full cycle bookkeeping including the payroll function. You will be system savvy to be able to learn their operating and financial system that assists with the consolidation for all of their business units. You will be able to demonstrate a fantastic attention to detail, and prove your accuracy is one of your strengths. The Bookkeeper will be required to work closely with the General Manager and owners and we are looking for someone who will pride themselves on working autonomously while being a trusted business partner to the ownership group.
What will make you stand out
Excellent attention to detail
Fantastic accuracy and ability to review and be accountable for your own work
Strong payroll and operational accounting
Proven ability to learn a new system with ease.
Experience doing bookkeeping for a small to mid size business
Contact us immediately at bwilson@recruitinginmotion.ca for a further discussion on how you can change your career and join an amazing small business.