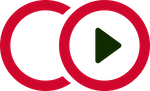 Compliance & Risk Analyst Gatineau Quebec
Ref: JOB1397
Our client is one of the largest renewable owners, operators and developers in the U.S., delivering innovative, renewable power solutions that accelerate the world towards a sustainable, low-carbon future. With current U.S. assets under management valued at $20 billion, our client offers many career opportunities. They provide an unparalleled opportunity to lead and manage one of the largest renewable energy businesses with decades of history while contributing to the global need for sustainable energy. Our client is seeking a (Senior) Analyst, Risk & Compliance, to join their team.
As (Senior) Analyst, Risk & Compliance, you are responsible for policy and lobbying compliance and support our business risk management and environmental, social and governance programs. You will ensure Policy training and attestation compliance and be responsible for Anti-Bribery and Anti-Corruption Program compliance. You will be responsible for understanding Canadian lobbying requirements for in-house lobbyists, improve processes for lobbying activity data capture and monthly review of lobbying activity to determine registration requirements and file as required. You will develop, implement, and maintain a process for updating business function risk assessments and assist the V.P. and Manager to develop, implement, and maintain a process for updating business continuity plans.
The Ideal Candidate will have a post-secondary diploma in a relevant field and a minimum of two years of experience in a similar field and role. The candidate will demonstrate excellent oral and written communication skills with advanced knowledge of the M.S. Office Suite (Excel, Word, and PowerPoint). The successful candidate will show the ability to think and act strategically using their strong analytical skills. They will be able to adapt and meet multiple objectives in a dynamic, fast-paced team environment; and possess strong interpersonal and collaborative skills to work effectively with internal and external stakeholders.
What will make you stand out:
Bilingualism is anasset
Knowledge of electricity and natural gas markets in North America (including familiarity with regulations) is a strong asset.
Able to adapt and meet multiple objectives in a dynamic, fast-paced, team environment
Background in either corporate legal support or financial risk mitigation
If you're interested in this role please contact Sari at scantor@recruitinginmotion.ca