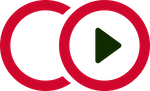 Controller / Finance Manager Ottawa or Vancouver ON of BC
Ref: JOB1444
Our client is a leading software company and part of the Constellation group of companies. With a proven track record and extensive experience supporting todays multi-vendor, multi-technology environment. They are proven at integration of legacy systems and support new vendor equipment and process flows and lengthy transformations while introducing new digital capabilities. Our clients approach delivers immediate service agility with digital tools and channels that processes automation to modernize functions. Our client provides a complete solution for provisioning, activation, and lifecycle management of in-home broadband devices and services, They are currently in need of some help with their finance team.
 The role of the Manager / Director of Finance is to assist the CFO for a 6 month term. Acting like a controller, this role will provide leadership and guidance to a small team. You will be responsible for maintaining strong reporting, and completing tight month end close. Your strong knowledge of accounting policies and ability to work collaboratively with cross functional business units in Ottawa and at the HO will be necessary. As the Manager / Director of Finance, some of your responsibilities would include: providing guidance to a small accounting team, oversee the financial & management reporting processes, review payroll and AP process and supervise the financial metrics and KPIs. You will be expected to support the CFO by completing the financial reporting packages and ensure compliance with IFRS requirement while working with the auditors to meet the audit deadlines. Your role will also require you to work with the finance team at head office and support the sales team in providing commission reports and statements. As the local finance team is small, you will also be tapped to assist with the FP&A function and drive the budget process. Strong understanding of internal controls and operational best practices will be expected.
The Ideal Candidate must hold a CPA designation and come from a strong leadership role. You will bring a minimum of 5 years of experience working in accounting and demonstrated ability to lead a small team of transactional staff and a senior accountant. You ability to adapt to tight deadlines and work collaboratively with people across the organization will be essential. Strong understanding of IFRS reporting is needed, and proven attention to detail is expected. Your strong organizational skills will allow you to work across both the accounting and financial functions and keep your pulse on everything from month / year end close to leading the budget process. Excellent communication skills is essential. Experience working in a Great Plains environment would be an asset but strong technology skills and adaptability to new ERP system will be needed. Past experience working in a tech company would be considered a strong benefit.
What will make you stand out:
5+ years of progressive accounting experience
Proficient knowledge of IFRS reporting requirements
CPA designation
Experience working in a tech company
Combination of sound accounting practices and proven financial management.
Please contact us at bwilson@recruitinginmotionl.ca for more information as soon as possible.. Our client is keen to onboard a contractor into this remote role. Return to office will be in Jan. 2022. Candidates in Ottawa or Vancouver will be considered