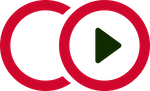 Controller Ottawa ON
Ref: JOB1919
Our Client is a property management guru; they have grown to include a complete range of Real Estate Services include Residential Rentals, Real Estate Brokerage, Property Management, Financial Services, and Construction and Development. With a presence in the Nation's Capital for over 50 years, our client has continued their growth outside of Ottawa, with assets on the GTA and Montreal area. What started as a small family run business, now boasts almost 300 employees between all entities. With an established leadership team, our client is looking to add to their management group.
We have an immediate opening to fill the role of the Controller for the property management team. We are looking for someone who has proven experience at the management level and can demonstrate their expertise in consolidated financial statements, management reporting, internal controls and accounting operations. You will be a proven leader, to manage a team of Accountants through the day to day accounting operations through to month / year end close. As the manager, you will tasked with hiring and mentoring your team, conducting performance reviews, and assist with your staff's development. The Controller will be expected to provide financial analysis, KPIs, and budgeting for presentation at the quarterly board meetings while also liaising with auditors and bankers as needed. Having a pulse on cash flow, overseeing monthly financial reporting, and evaluating internal controls is imperative. The Controller is the primary contact for all accounting related function for the Property Managers and will be able to track revenues and expenses according to assets and analyze variances to budget.
The Ideal Candidate will hold an active CPA designation and bring a minimum of 5+ years of progressive experience and another 3+ years of management or controllership expertise. You will be able to demonstrate your growth from being mentored to developing others and how you have built team cohesiveness and efficiencies in previous roles. This role is for someone who loves to manage, and brings the communication skills and charisma to invest in others and deliver exceptional results. Your proficiency working with Excel will be evident and your adaptability to new systems and process is essential. We are seeking someone who has worked with private sector companies and has done reporting in ASPE. Any experience working with Yardi or another ERP is considered a huge asset. The perfect candidate will be an exceptional communicator who takes tremendous prides in their team's potential and achievements. You will be keen to develop your group while ensuring accuracy and integrity of the financial results. Working with people throughout the organization is imperative and your proven ability to build and maintain relationships at all levels is critical.
What will make you stand out:
Proven management / controllership experience
Exceptional leadership and staff development
Strong understanding of all areas of accounting operations & financial management
Advanced Excel and adaptability to ERP
CPA designated
We have an immediate opening for an awesome Controller role with a very stable client. If you are considering a move, and love management….this role is for you. Please contact us at [email protected] so we can chat further.