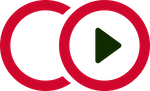 Controller Ottawa ON
Ref: JOB1783
Our Client is a specialized product fabrication and installation company serving the Ottawa area for over 60 years, with a reputation for outstanding product value and customer service. They are currently seeking a Controller to participate in the Company's strategic planning activities, including developing and monitoring the objectives for the finance department.
As Controller, you will be involved in all aspects of the Company's finance and accounting function. You will b rresponsible for the day-to-day accounting function ensuring accounting activities are carried out according to ASPE, accounting records are maintained to established guidelines, and adequate systems of control are instituted. You will periodically test the soundness of internal controls and revise and introduce new systems and/or controls where appropriate to maintain the integrity of the company assets, policies, procedures, workflow, and general control environment. You will ensure accurate and timely filing and settlement of tax and other external obligations and lead the development/review of financial and accounting policies and procedures, ensuring alignment with ASPE, current federal, provincial, and local financial legislation, and standards. You will establish financial and operating benchmarks and engage in benchmarking studies to select areas of potential operational improvement while ensuring accurate and timely monthly, quarterly and year-end close processes, ensuring all financial reporting deadlines are met. Financial statements and management reports are prepared per relevant management requirements, compliance with ASPE regulatory requirements, and the requirements for loans and government contracts.
The Ideal Candidate will have a Bachelor's degree in business, accounting, or a related field with 10+ years of proven accounting experience and a CPA or equivalent designation. The candidate will have previous experience in a manufacturing environment and working knowledge of federal, provincial, and local tax compliance regulations and reporting. They will take exceptional initiative and have a proven ability to go above and beyond with minimum supervision and, at times, conflicting priorities in a fast-paced environment. The candidate will have strong people management and team-building skills with the ability to communicate and articulate key ideas and concepts with people at all levels in the Company.
What will make you stand out: 
Solid management experience
Experience in a manufacturing or costing environment
History of financial project management
Experience working with Sage 300 Business Management Software
Please contact us at [email protected]

We have an immediate opening with a fantastic crew who needs your help. Reach me to discuss further.