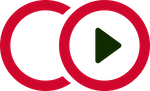 Data Migration Lead – Consultant Ottawa / Gatineau ON / QC
Ref: JOB2060
Our client is one of the largest renewable owners, operators and developers in the U.S., delivering innovative, renewable power solutions that accelerate the world towards a sustainable, low-carbon future. They provide an unparalleled opportunity to lead and manage one of the largest renewable energy businesses with decades of history while contributing to the global need for sustainable energy. Our client offers many career opportunities with current U.S. assets under management valued at $20 billion. Due to a recent acquisition, our client needs help with their system integration, and thereby seeking a consultant to help drive the data migration project.
As the Data Migration Lead, your role will be reporting to the Project Manager – Financial Applications. You will be required to assist with efficient data migration from legacy applications to new ones, because of a recent acquisition. This role would be responsible for driving the transition from legacy to current platform by taking accountability for the migration plans, timelines, resourcing, and strategy. The DM Lead will help with the mapping, testing, and cleaning up for the project transition, and will collaborate with business analysts and SMEs to identify any gaps, report on key metrics for migration, and report on remediations or timeline disruptions. This opportunity will require you to set quality control standards and ensure they are monitored and maintained. You will take on the data validation and reporting processes to ensure successful results and coach the team on data migration effectiveness, best practices, and desired results. The Data Migration Lead will be working with talent and teams across the financial applications group. You will be expected to help adapt strategies, assess complexities and challenges, and communicate with other resources to maintain tight deadlines and deliverables.
The Ideal Candidate will bring a minimum of 5 years of experience working with large scale projects. Experience working with SaaS implementation is needed at the enterprise level. You will know how to lead a data migration team and can demonstrate proven experience on complex technology projects. This role is a hands-on position, where the Lead will double as a contributor. Project management or business analysis experience would be a huge asset. We are looking for someone with an exceptional attention to detail, and an analytical mindset towards projects. You will know how to work well independently to drive your results, while being part of a cross functional team. This role needs someone who can develop and nurture strong working relationships with stakeholders and business leaders. Your communication skills, management skills and ability to influence those around you will be important.
What will make you stand out:
5+ years working in leading an enterprise level data migration.
Proven ability to work independently, but still collaborate with decision makers and stakeholders
Previous SaaS implementation experienced
Think outside the box attitude
Please contact us at [email protected] if you are immediately available for contract work, starting November 1, 2023. Must be willing to go on site for a hybrid role.