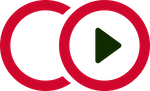 Director – Enterprise Architecture Ottawa or Toronto ON
Ref: JOB2036
Our Client is a leading NGO in the Nation's Capital that supports the economy by helping to meet the payment needs of consumers and businesses.  Boasting a workforce of  over 300 employees, our client is highly engaged in creating an amazing client experience. With a stable membership base and an eye towards ongoing modernization, this organization is poised to offer stability and flexibility to their workforce. We have been engaged by a dynamic TA team to support the CIO in search for a Director – Enterprise Architecture to lead their team of Solutions Architects.
As the Director – Enterprise Architecture, will report to the CIO and take complete ownership to help build out the enterprise practice. The Director will be responsible for defining and implementing both the enterprise architecture strategy and tactical operations and respond to ongoing business needs. You will be essential at developing multi-year roadmaps and documentation that allows for practical applicability and development, while working with appropriate stakeholder to marry their vision with IT infrastructure. The Director will work with the senior leadership team, and their own team to help develop the corporate "brand" for architecture that is transparent, collaborative and a solution provider. You will help lead your "small but mighty" team to see themselves as business partners providing "real world" solutions and influence those grow into influencers to help drive the vision.
The Ideal Candidate will be able to demonstrate 10+ years of experience in Enterprise Architecture across various domains. You will combine your experience with sound education in Computer Science or Engineering and be able to demonstrate a breadth of experience over depth in one area. We are looking for a fantastic leader to work for an equally fantastic organization. As a result, you will have a minimum of 5 years of management experience and looking to get to the next level. Certification in known architecture frameworks, such as TOGAF or Zachman, will be highly desirable. You will be a natural leader who knows how to nurture and foster positive relationships with internal and external stakeholder and demonstrate exceptional communication skills and a calm confidence. As the organization is looking to redefine the enterprise architecture profile within the greater organization, your ability to influence those around you through collaboration and open-mindedness will be capitalized. The successful candidate will come from a mid-size organization where you hold a dual role of manager, but also able to get into the weeds as a contributor if necessary. Any experience within FinTech would be considered a huge asset. Must be located in Ottawa or Toronto, but this role will be fully remote. 
Must Be Security Clearance Eligible
What will make you stand out:
Experience with both the strategic and operational delivery of Enterprise Architecture solutions
Stellar leadership skills and ability to develop a small team.
Proven experience building an EA practice that roadmaps 3-5 years.
Past history working with companies that procure solutions, and not build them.
Strong vendor relationship management
If you are a solid leader, who is ready for the next step, we want to hear from you. If you are passionate about EA and want to put your fingerprints all over the EA function within an amazing organization…this role is waiting for you. Contact us to learn how you can open the door to one of Canada's amazing NGOs at [email protected] to discuss.