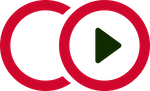 Director – Internal Audit (Bilingual) Ottawa ON
Ref: JOB1758
Our Client is a leading academic establishment striving for international engagement and a better way forward. They seek a Director of Internal Audit to serve as a leadership team member, responsible for directing all activities related to an internal audit that align with their strategies and risk tolerance policies and practices.
As Director of Internal Audit, you will be responsible for three specific areas while providing an independent, objective perspective that adds value and improves the management of the control framework relating to financial, operational and risk management considerations.
Internal Audit Program: In collaboration with senior leadership, you will assess internal controls, identify weaknesses, and makes improvement recommendations. You will identify and evaluate key business risks and establish risk management policies based on risk tolerance, current industry trends, and best practices. These will inform the development of an annual and multi-year audit plan utilizing a risk-based approach.
Audit Operations Oversight: You will monitor financial activity to assess the adequacy, effectiveness, and efficiency of global financial operations, including established internal controls and procedures, while considering the differences in compliance requirements from various funding sources.
Reporting and Investigation: You will be responsible for annual internal audit reporting activity; you will analyze findings and trends and formulate high-level recommendations to address potential impacts. You will conduct ad hoc investigations into identified and reputed risks. Leads internal investigations of known or suspected violations of policies, procedures, errors, acts of fraudulent nature, misuse of university resources, or conflict of interest while always remaining impartial.
In this role, you must remain impartial and function independently from management and leadership while establishing credibility to have the influence necessary to drive recommendations that will mitigate risk.
The Ideal Candidate will have a Bachelor's degree in accounting, management, finance or a related field with a professional accounting designation. The candidate will have a minimum of 10 years of progressive experience in control, audit, risk or an area related to the functions of the position, preferably in a large organization with diverse sources of funding with a minimum of 5 years of experience in a management role. They will have expertise in simplifying, interpreting and explaining complex information for a diverse audience, delivering presentations in official languages with strong attention to detail and excellent analytical skills. The candidate will have a proven ability to build strong collaborative relationships, identify sensitive issues and influence without authority to drive acceptance of recommendations with High ethical standards and business acumen. They will have strong negotiation skills and professional judgement are critical to secure management's full cooperation during the audit process, from the planning phase to the communication of results and the follow-up on the implementation of the action plan. The successful incumbent will be responsible for building a small internal unit to be supplemented with outside resources as needed. This hybrid organization will gradually displace the current system, which relies exclusively on an outside firm.
Bilingualism – French and English (spoken and written) are required
What will make you stand out:
A Master's degree in accounting, management or finance is preferred.
Exceptional professional reputation and creditably
Excellent presentation skills
CPA designation
If you are fluently bilingual, passionate about controls and best practices within a complex internal audit function…we want to hear from you. Must be able to grow the function as a contributor and be able to present to the audit committee in both official languages. If you are contemplating a change, and want to have an impact, contact us at [email protected] for more information. Standard relocation packages will be available for those motivated to move within Ontario to the Nation's Capital.