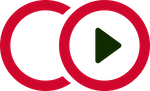 Director – Payroll Ottawa ON
Ref: JOB1986
Our Client is a global organization located in the heart of the Nation's Capital. A publicly traded company, our client boasts a large workforce between Canada and the US and offers stability and challenge to their employees, among many other benefits. With a strong leadership group and a tenured C-Suite, our client has a highly sophisticated workforce constantly eyeing new opportunities for growth and acquisition. As a result, we have an immediate need to add the Director of Payroll to their growing team.
The Director of Payroll will take full accountability for the global payroll function, leading a team of payroll specialists to ensure efficient payroll processing and effective service delivery. As the leader, you will oversee multiple payrolls across Canada and US and lead your team to meeting tight deadlines and solve complex problems. Working for a publicly traded company, the role of Payroll Director will also include ensuing payroll meets compliance requirements and tax reporting deadlines. You will be the "go to" person and SME in all areas of payroll and benefits and help your team troubleshoot any problems. You will play a critical role in helping to drive new initiatives and evolve the best practices for the department. The Director will also be the primary contact for payroll services and HRIS related matters and help find solutions that resolve any discrepancies. As part of the management team, your role will also require you to lead, mentor, coach and develop your team. Working with a high potential group, your role will be to help them reach their goals and motivate them to build efficient processes and best practices.
The ideal candidate will be able to demonstrate that you are an established Payroll leader looking for a new challenge. You will be able to prove your ability to manage multiple payrolls, across various jurisdictions, while meeting tight deadlines. We are looking for someone with a minimum of 10+ years in progressive payroll functions, that span both Canadian and US payrolls, and culminate in a leadership role. You will be used to working across provinces and states with different legislations applying to their payrolls. Any experience working with unions and CBA requirements for payroll would be considered an asset. Experience working with HRIS systems will be expected. We are looking for someone who can bring strong analytics, reporting, experience with process improvement and fresh eyes to the payroll best practices.  This opportunity is ideal for someone who prides themselves on meeting tight deadlines and bringing an exceptional attention to detail and discretion to the role. A passion for leading, mentoring, coaching, and developing staff is essential to the success of the Payroll Director. Your strong communication skills will be essential in collaborating with all stakeholders and staff, while assisting external vendors in a seamless manner. As the Payroll Director, you will be able to demonstrate your ability to adapt to changing priorities, set and meet goals for yourself and your team while delivering sound judgement and diffuse conflict. We are looking for someone humble but confident & capable, with demonstrated EQ and IQ to tackle this exciting role. CPM designation would be considered a bonus.
What will make you stand out:
Understanding of HRIS systems
Excellent time management & communication skills
Understanding of tight deadlines and compliance requirements
Strong listening and discretion
Thorough ownership and accountability for payroll
Leadership of a team and their development
If you are an experienced Payroll Manager looking to take the next step, or a Director of Payroll considering a relocation to Ottawa, we want to hear from you. Our client is a hybrid work environment, therefore you must be located in the Nation's Capital and legal to work in Canada. Contact us immediately at [email protected] to further the conversation.