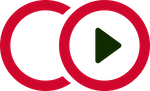 Director – Procurement Ottawa / Gatineau ON / QC
Ref: JOB1938
Our client is one of the largest renewable owners, operators and developers in the US, delivering innovative, renewable power solutions that accelerate the world towards a sustainable, low-carbon future. They provide an unparalleled opportunity to lead and manage one of the largest renewable energy businesses with decades of history while contributing to the global need for sustainable energy. Our client offers many career opportunities with current US assets under management valued at $20 billion. They are currently seeking a Director of Procurement to report into their CFO.
As the Director – Procurement, your role will be to maintain and improve the procurement and strategic sourcing relationship with critical vendors. You will be responsible for evaluating business needs across the organization and oversee the supplier selection process, negotiations and contract with commercial partners. As the leader of a large procurement department, you will drive all activities relating to both project and operational purchasing and sourcing. You will develop close relationships internally with stakeholders across the company, while maintaining exceptional relationships with vendors to ensure alignment towards corporate needs and mandates. The Director will help review the procurement processes and evaluate risk mitigation requirements on contracts while monitoring KPIs. It is expected that the Director will maintain a pulse on trends and supply chain gaps to forecast risk areas and identify appropriate planning. You will ensure proper metrics and measurements are in place for evaluation of contracts and oversee the RFP processes for the various procurement managers. As the top member of the procurement department, you will help resolve complex contractual issues and provide oversight for compliance to corporate policies & procedures and internal controls. Finally, the Director of Procurement will have  a strong sizes team working with them. You will be expected to develop, coach and mentor the team to bring the best out of your group while inspiring them to deliver at the highest level possible.
The Ideal Candidate will bring 10+ years of progressive experience leading a procurement department. You will have a minimum of 5 years in a strategic or senior role overseeing a team and working with stakeholders to drive the performance of the procurement department. You will have post-secondary education in business or a legal background and any purchasing certifications would be considered an asset. To be successful in this role you will have worked with US and Canadian contract terms and developed long term procurement strategies. You will be negotiator extraordinaire who can speak to win-win solutions on large complex projects. Your interpersonal skills inspire those around you, and your development of staff and teams around you is evident. We are looking for someone who is comfortable working with stakeholders across Finance, IT, Operations and Legal services, and knows how to manage internal and external relationships. Any experience working in construction or infrastructure projects would be considered a huge asset. This leadership role is ideal for someone who thrives under challenge and isn't afraid to tackle complex issues. Your confidence in your skills and your proven ability to elevate others will help you stands out.
What will make you stand out:
Minimum 10+ years in a procurement function, 5 years in leadership
Proven experience leading a procurement team within large complex projects
Exceptional negotiation skills
Unbelievable interpersonal skills to navigate internal and external relationships with stakeholders and vendors
Thorough understanding of the RFP, RFQ and RFI processes
Strong contract management
If you pride yourself on your leadership skills, and love the challenge of complex procurement strategies and project, we want to talk to you. This role does require you on site in a hybrid role, and must be located in Ottawa, ON. Our client needs your help and we look forward to discussing further. Contact us at [email protected] for further information.