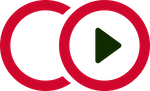 Director – Risk Management (Bilingual)
Ref: JOB1759
Our Client is a leading academic establishment striving for international engagement and a better way forward. They are currently seeking a Director of Risk Management who will provide strategic leadership to ensure the development and promotion of a comprehensive framework that will create a green, safe, secure and healthy environment for the community and public while preserving and protecting financial resources against losses and risk
As Director of Risk Management, you will be responsible for enhancing institutional governance by ensuring that risk management processes are integrated into business practices and academic and research activities. You will develop a strategic direction, establish governance frameworks, setting objectives concerning institutional risk management, including enterprise risk, regulatory risk, and operational risk, thus protecting the institution's reputation from risk and ensuring alignment with the strategic plan.
You will oversee the development and maintenance of an institution-wide Risk Management System which ensures compliance with all legislation and regulations regarding enterprise risk management, clinical placement risk, insurance & loss prevention, claims management, organizational resilience, and business continuity. You will advise the Board of Governors and Administrative Committee in all matters arising from compliance or non-compliance with legislation, on actions required to mitigate risks and on potential risks arising from research and teaching practices in regulated areas. You will ensure policies and procedures prevent accidents on our Campus and protect individual members of the Board and management from personal liability in the case of severe incidents. You will oversee critical and strategic analysis of all legislation (national and international) and develop programs, policies and procedures that reflect an informed understanding and assessment of risks at all institutional levels.
The Ideal Candidate will have a master's degree or equivalent from a recognized university specializing in Business Administration, Law, Risk Management, or another relevant field; or an equivalent combination of education and work experience. They will have 15 years or more of progressive experience working in risk governance, risk management, emergency management, contract management, compliance, and safety discipline. They will demonstrate strengths in planning, initiative, client service orientation, teamwork and cooperation.
The candidate will be experienced in developing and implementing organization-wide policies and strategies related to the position's responsibilities while managing risk teams in diverse, complex environments. They will have strong collaboration skills and be proven leaders and strategic thinkers. Their expertise will be in assessing policy and regulatory requirements and in the methods and procedures for ensuring compliance. The candidate will have strong knowledge in the following areas;
Working with academic scientists with an understanding of research priorities.
International, federal, provincial and municipal environmental health and safety legislation/regulations and best practices.
Principles, practices and approaches to strategic business planning to direct and guide the formulation of short and long-term business plans.
Human resources management, as well as team and conflict management.
University and research-based organizations.
Bilingualism – French and English (spoken and written) are required
What will make you stand out:
Ability to act and think strategically.
Strives in a stressful environment.
Strong negotiation skills with a wide range of stakeholders and client groups.
Ability to influence and gain the support of senior management regarding key strategies.
Ability to deal effectively with the media.
If Ottawa is your career destination of choice, and you are within Canada and looking to relocate….contact us to learn more.  We are looking for a savvy Bilingual Risk Leader to join a cornerstone to the downtown core. Please reach us at [email protected]