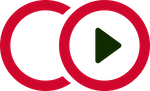 Director – Technical Accounting Ottawa / Gatineau / Toronto ON / QC
Ref: JOB2025
Our client is one of the largest renewable owners, operators and developers in the U.S., delivering innovative, renewable power solutions that accelerate the world towards a sustainable, low-carbon future. They provide an unparalleled opportunity to lead and manage one of the largest renewable energy businesses with decades of history while contributing to the global need for sustainable energy. With current U.S. assets under management valued at $20 billion, our client offers many career opportunities. They are currently building their technical accounting team and looking to add leadership. We have an immediate opening for an experienced financial leader to join their team at the Director level.
As the Director – Technical Accounting you will be leaned up to guide the team through some of the company's more complex projects and transactions. Working with the Senior Director of Finance & and many other finance leaders throughout the organization, your role will be critical in supporting mergers & acquisitions, new investment opportunities and supporting the global entity to continue to grow and evolve their asset base. Your role would be focused on leading the team through the technical accounting components related to these transactions, and oversee the preparation, analysis, and presentation of financial statements for their entities to ensure they are compliant and meet the internal controls requirements under SOX and IFRS standards. You will be required to prepare statements for public entities in Canada and US and will be expected to collaborate with teams in various locations. You will support the Senior Director and oversee the research and drafting of position papers while participating in the valuation for M&A activities and future investment opportunities. You will be able to act as the SME for all IFRS or SOX related issues and review risk for senior leadership team.
The Ideal Candidate will be a CPA with almost 10 years of progressive experience, ideally coming from a public accounting firm. You will be able to demonstrate your knowledge of IFRS and SOX requirements and any understanding of US GAAP would be considered an asset. You will be a financial statement guru, with an excellent track record of preparing consolidated statements and documentation for complex entities or public companies. You will bring a thorough understanding of valuation techniques, including discounted cash flow analysis, and be able to review business transactions that will have an impact on the consolidation process. As the Director, you will be a critical thinker, who is able to work independently but also influence others around them. You are a natural leader who has been able to demonstrate that through your progressive growth. You will be detail-oriented, a stellar communicator, and a proven chameleon to be able to adapt to rapidly changing requests and situations. You will know what it takes to meet public deadlines and know how to manage and lead process and people through evolving deadlines. Excellent knowledge of Excel, and proficiency with IFS and Cognos Controller would be highly desirable.
What will make you stand out:
High level of technical proficiency with complex accounting transactions
Past experience working in or with public entities
Proven experience with IFRS, SOX as it relates to application of M&A work and transactions
Amazing leadership skills and ready to get to the next level
Adaptability and agility to be able to adjust to changing deadlines
We are looking for a natural born leader who thrives in complexity and new challenges. Your proven ability to work with tight deadlines and help develop those around you will be essential. Contact us at [email protected] if you are ready for the next step in your career. Must be legal to work in Canada and relocation within Canada to Ottawa or Toronto may be considered.