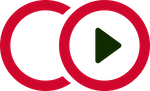 ERP Business Analyst Ottawa / Gatineau ON / QC
Ref: JOB1458
ERP Business Analyst Overview
Brookfield Renewable is one of the core businesses under Brookfield Asset Management ("Brookfield"), one of the world's leading alternative asset managers. Brookfield operates in over 30 countries and manages over $600 billion of real assets focused on real estate, infrastructure, renewable power, private equity, and credit. Brookfield is publicly listed on the NYSE and TSX.
Brookfield Renewable is one of the world's largest owners, operators, and developers of renewable power, with $59 billion of power assets under management. Our portfolio of hydropower, wind, utility-scale solar, distributed generation, and storage assets extends across North America, South America, Europe, India, and China, totaling over 21,000 megawatts of capacity, and nearly 6,000 generating facilities globally. Leveraging over 120 years of operating experience and industry-leading innovation, we drive value across our extensive clean energy platform and deliver innovative renewable power solutions that accelerate the world towards a low-carbon future. Our value extends well beyond the clean energy we produce to fuel a sustainable, growing economy. From our extensive renewable power fleet, we make positive economic, social, and environmental impacts in the communities where we live and work.
At Brookfield Renewable, we attract and retain high-performing individuals who are interested in making an impact and being part of a fast-paced and collaborative environment. Join our team to contribute to the success of one of the fastest growing and largest publicly traded, pure play renewable power platforms in the world while supporting decarbonization and greater energy sustainability to facilitate the global transition to a net-zero economy.
Summary: Brookfield Energy Partners (BEP) is seeking a professional business analyst to drive major enhancement and small project work, in cooperation with external consulting resources, in the area of its ERP and financial applications. This role will fill the vital gap of gleaning, analyzing and disseminating business requirements into ERP solutions.
What we Offer:
Competitive salary, bonus, benefits from day 1, 3 weeks' vacation, Defined Contribution Pension Plan
Opportunity for growth and development
Exposure to different businesses, geographies, and teams
A collaborative, open, dynamic and fast paced environment
Requirements:
Strong business acumen and subject matter knowledge, with excellent challenge skills including ability to ask the right questions and challenge business stakeholders to tease out core business requirements and drivers;
Ability to design and fully document business processes;
Facilitate the collection of business requirements, understand, analyze and translate them into system requirements, configurations and customizations;
Perform and review system configurations and ensure the configuration of the functional modules enable the designed business processes;
Functional specification document development;
Ability to link business process to ERP solutions, setup and configuration, with full understanding of their financial accounting impact.
Experience:
5+ years as an ERP business analyst and/or consultant;
ERP implementation experience with core finance and accounting, payables, receivables, procurement and project accounting modules;
Strong knowledge of core ERP enabled business cycles including order to cash, procure to pay, record to report accounting cycles;
Exposure to transactional system integrations;
IFS finance module experience preferred.
Education:
Business, Computer Science, Engineering or related degree, with formal training in the areas of ERP systems
Formal Accounting training