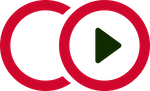 ESG Senior Analyst Gatineau Quebec
Ref: JOB1396
Our client is one of the largest renewable owners, operators and developers in the U.S., delivering innovative, renewable power solutions that accelerate the world towards a sustainable, low-carbon future. With current U.S. assets under management valued at $20 billion, our client offers a multitude of career opportunities. They provide an unparalleled opportunity to lead and manage one of the largest renewable energy businesses with decades of history while contributing to the global need for sustainable energy. Our client is seeking ESG(Senior) Analyst to join their team.
The Analyst will be responsible for all greenhouse gas (GHG) emissions-related information, coordination, data analysis, verification, reporting, emissions reduction planning in addition to making improvements to emissions-related processes. You will be coordinating the timely collection of all scope 1, 2 and 3 GHG emissions data from all primary contacts within the organization (i.e. operations, accounting, procurement) to enable annual reporting. You will be analyzing the data to ensure its quality and understand the primary sources of emissions to design and implement internal verification processes. You will be developing and periodically updating a GHG emissions reductions plan that clearly defines the emissions reductions required to meet the Paris Agreement objective that prioritizes emissions reduction actions. You will be managing the carbon-neutral initiative and coordinating the annual purchase of registered environmental certificates (RECs) and carbon offsets.
The Ideal Candidate will have their undergraduate or graduate degree in environmental sciences or related field with 3+ years of working experience in a similar role and field. The Candidate will demonstrate a working knowledge of GHG emissions programs, including developing emissions reductions plans and implementation styles. The successful Candidate will show the ability to think and act strategically using their strong analytical skills. They will be able to adapt and meet multiple objectives in a dynamic, fast-paced team environment. They will possess strong interpersonal and collaborative skills to work effectively with internal and external stakeholders.
Success in the first six months
Learn existing GHG emissions data collection processes to deliver emissions data and reporting for 2021
Deliver a draft emissions reductions plan for scope 1 and 2 emissions, focussing on emissions reduction opportunities that are rationalized and priced to enable implementation in 2022
What will make you stand out:
Bilingualism is anasset
Knowledge of electricity and natural gas markets in North America (including familiarity with regulations) is a strong asset.
Able to adapt and meet multiple objectives in a dynamic, fast-paced, team environment
If this role interests you please contact Sari at scantor@recruitinginmotion.ca