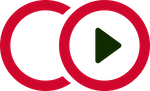 Executive Assistant Ottawa
Ref: JOB1988
Our Client is a large nationwide non-profit organization representing hundreds of thousands of members across various industries and sectors. Supporting the Canadian business communities from coast to coast, our client brings a clear vision and mission to their organization, staff and external partners. With a mandate towards business growth, out client is a policy driver, an advocate, and a voice for businesses of all sizes. With an extensive network, our client is able to provide unique perspective on industry trends and competition, new policy development and economic indicators that different businesses and industries. Coming out of Covid, our client has experienced tremendous growth. With a budget almost triple the size, and an eye towards organizational development, we are looking to help the COO with an experienced Executive Assistant.
The role of the Executive Assistant to the COO will be responsible for project management, scheduling, calendar management and communication for the COO. Your roll will require you to prepare Board materials, build relationships internally and externally, handle time sensitive and critical information while acting as a trusted right hand to the executive. We are looking for someone who can stay 2 steps ahead of the manager, and serve as a liaison between the office of the COO and stakeholders. You will be able to troubleshoot and prioritize matters for the COO's attention, and schedule meetings, travel arrangements, and speaking engagements. As the main point of contact for the COO, you will ensure proper project status updates are delivered, appropriate follow up is initiated. The COO will need your help in preparing documentation, expense reports, presentations for distribution, and graphs / charts. From time to time, you will be expected to attend meetings, take minutes, and prepare summaries. The Executive Assistant is a critical addition to the C-Suite.
The Ideal Candidate will bring 10+ years as an administrative professional with a minimum of 2 years supporting the C-Suite. You will be a detail oriented professional who has shown to make sound decisions, prioritize workflow, and comfortable working with high level executives. You will be someone who knows how to cultivate and nurture internal and external relationships, can be extremely resourceful and show your initiative by staying a step ahead of the executive. The EA will be used to working in a fast-paced environment, where tight deadlines need to be met, and they can be flexible to early morning or evening meetings when required. This role will require you to work well independently but bring stellar oral & written communication skills and critical thinking. You will need to be adaptable and show you can build the trust with those around you. Professionalism is expected as you represent the office of the COO to internal staff and external contacts.  We are looking for someone who brings the expertise in working with executives and has touched upon functions such as procurement, travel arrangements, meeting logistics and calendar management. Your fantastic time management and multi-tasking skills will be put to good use, but you need to be able to take direction and run with it. Advanced computer proficiency is expected in the entire MS Office Suite and ability to adapt quickly to new systems and processes will be expected. The Executive Assistant will be called to lead projects, prepare reports & presentations, and collaborate with others across the organization. Bilingualism in English and French would be desirable but not required. This role will expect you to be in office 2-3 times / week.
What will make you stand out
Minimum 3 years supporting the C-Suite
Exceptional written and oral communication skills
Advanced computer proficiency
Workflow management
Project coordination skills
If you are an experienced Executive Assistant, who is looking for an awesome role within an NGO who boasts minimal turnover, we want to talk to you. Contact us at [email protected] to discuss how you can be part of this fantastic organization.