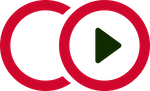 FInance Manager Ottawa ON
Ref: JOB2029
Our Client is an outstanding legal firm, serving Ottawa for the last 45 years. They specialize in business disputes, insolvency and collection matters, provide litigation, real estate transaction management, and corporate legal needs. They have recently grown from 30 staff to 60+ and seek a Finance Manager / Controller to lead their accounting team. Reporting to the Managing Partner and working with a solid partnership group, we are looking for someone to take accountability for the finance function.
The Finance Manager / Controller will be tasked with reporting to the Managing Partner and providing support the accounting team. Your role would include financial reporting for senior management, financial analysis, trust accounting, and oversight of the month & year end close processes. You will provide critical financial advice to help the organization with their critical business decisions. The Finance Manager will be responsible for reviewing the cash flow management and trust accounting functions. You will review the GL and subledger entries, review internal financial policies and controls, and ensure all financial transactions are accurate and complete. Working with the partnership group, you will be responsible for the planning, design, and execution of the financial controls, and ensure all reporting is done monthly, quarterly, and annually. The Finance Manager / Controller will be the primary contact for the auditors and will be required to prepare the financial statements and budget with the Managing partner and review the accounting operations and variances to budget. You will be the main contact for opening and closing trust accounts and management the investment portfolio on behalf of the firm. The Controller will meet with the partners to review trends or any potential areas for financial risk. With the small accounting team, you will provide leadership, assist with coaching and developing the team and performance management of the staff. You will help develop your team and optimize their skills to build a best-in-class accounting team. Your ability to nurture internal and external relationships will be expected.
The Ideal Candidate will be CPA designated and have a minimum of 5 years of accounting experience and 2-3 years of management experience. You will be able to demonstrate how you can lead both accounting process and accounting professionals. Your people management and leadership skills will be essential, and your in-depth knowledge of accounting practices, financial management, reporting and budgets will be capitalized on. It is imperative that the Finance Manager has solid communication skills and is proven at communicating financial matters to non-financial professionals. You will know how to build accounting best practices through strong internal controls and know how to delegate tasks amongst your team to ensure deadlines are met. You will pride yourself on driving results, but also motivating and bringing the best out of those around you. As a manager, you will be able to develop your team, and keep them on task. Experience working in a professional services organization would be an asset but not required, and strong technical proficiency and any knowledge or exposure to trust accounting would be considered a huge asset.
What will make you stand out:
CPA designated and a minimum of 7 years of progressive experience, including supervisory experience.
Ability to build relationships within and outside the organization
Strong understanding of day to day accounting and financial management
Experience working within another professional services firm
Any exposure to trust accounting is an asset.
If you are a CPA from a firm and looking to make the move to a Controller role in industry, or you are a solid Finance / Accounting Manager looking for a new environment, we have a great place for you. Our client boasts stability, a tenured leadership team and pension plan. Contact us at [email protected] for more information. Our client needs your help!