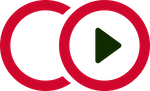 Financial Analyst / Accountant Ottawa ON
Ref: JOB1646
Our Client is a pioneer in environmental stewardship initiatives that give back to the planet by reducing the ecological impact of our farming, production and delivery systems—creating products that decrease natural resources such as water, fuel and electricity through lower maintenance. Qualified as one of Canada's Best Managed Companies in 2011, our Client takes pride in creating exceptional experiences for their clients and employees. They support, train and, above all, seek to empower their people to solve problems and provide solutions when delivering customer service excellence. They believe that the success of our company comes from great teamwork. They are currently seeking an Accountant to be responsible for the company's full-cycle accounting needs.
As an Accountant, you will perform full cycle accounting while providing maintenance of the company's fiscal records and preparing financial reports, variance analysis, and monthly bank reconciliations. This position also involves cost allocations, cash flow, budgeting, and variance and financial analysis. You will prepare month-end financials and cost allocations, weekly management KPI reports, and annual reports required by the government. You will be responsible for applying for grants when needed and maintaining year-end working papers and spreadsheets to assist with the preparation for any audits or independent reviews supporting the Accounting Manager. You will input month-end adjustments, maintain balance sheet reconciliation, and an accurate and complete trail of supporting documentation for all financial and bookkeeping activities. You will be responsible for the development, analysis, and interpretation of statistical and accounting information to appraise operating results in terms of profitability, performance against budget, and other matters bearing on the organization's fiscal soundness and operating effectiveness.
The Ideal Candidate will have a University degree or College Diploma in Business/Accounting or a related field with 2-3 years of experience in Accounting/similar roles. They will need to demonstrate proficient communication, interpersonal and organizational skills. The candidate will demonstrate advanced skills in Excel, including functions like Pivot table and VLOOKUP, with excellent working knowledge of MS Office and other generalized accounting systems. They will have strong attention to detail, with the ability to maintain accuracy in tight working deadlines. The successful candidate will be a team player with strong problem identification and resolution skills and the flexibility to work overtime.
What will make you stand out:
Cost Accounting experience is an asset
Knowledge of ERP system or NetSuite is an asset
Ability to adapt to and learn new software
Able to work efficiently as a part of a team as well as independently
Excellent customer service
Advanced Excel skills – pivot tables, VLOOKUP

Please contact us at [email protected] if you are an Accountant / Financial Analyst looking for a role that will combine both your analytical and transactional knowledge. Great employer with very family friendly perks. Role is remote for now but candidates must be in the Nation's Capital.