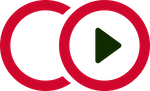 Fund Accountant – Senior Ottawa / Gatineau ON / QC
Ref: JOB1981
Our Client has invested over $24 billion in 250+ power facilities across North America, South America and Europe. They are a growing company with a global opportunity that employs 2000 people worldwide across seven countries. Our client prides itself on high levels of talent in a progressive sector. They are currently seeking a Fund Accountant to join one of the Ottawa area's most complex accounting function. Working with a very sophisticated leadership group and talented team, the role of the Fund Accountant
The Senior Fund Accountant will be a critical player in helping to establish process and maintain the fund reporting for the corporate offices. You will collaborate with members of the Business Service Group in all areas related to recording fund transactions and reporting. Working within a larger finance team, you will get to work with dynamic and capable colleagues who love to be challenges and continue on their professional development journey. The Fund Accountant will assist with the month / quarter / year end close. You will review processes and systems related to new investments and maintain the GL and bank reconciliations to record transactions. You will be the main point of contact for monthly fund reporting and documentation and any inquiries from the auditors. The Senior Fund Accountant will also act as a mentor to a move junior and developing team.
The Ideal Candidate will be a strong intermediate Accountant with a minimum of 5 years of experience and a BComm or diploma in accounting. Proven experience working in complex accounting transactions and reconciliations through to the month end closing process will be expected. Strong Excel and comfort with larger financial system applications is needed. Pursuit of your CPA designation or recognition of an international accounting designation is highly preferred. You will be someone who takes pride in strong multi-tasking skills, flexible to work some OT during month / year end and maintain strong organizational skills. You will be a critical thinker, a problem solver, and someone who sets priorities and works towards meeting goals. Any experience creating processes and presenting your ideas will be needed.
What will make you stand out:
Previous experience working within a complex accounting department.
Knowledge of IFRS reporting
Proficiency with ERP and stellar Excel
Know how to prioritize
3+ years of full cycle accounting
Thrive in tight deadline situations
Please contact us at [email protected] if you are an Accountant that wants to be part of a larger team with some amazingly gifted people. Give your career a gift of professional development and learning opportunity.