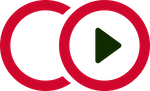 HR Coordinator / Jr Generalist Ottawa ON
Ref: JOB1947
Our Client is an established family run business that has been in the centre of little Italy since 1945. With a history of providing exceptional service and stellar product selection, our client boasts over 100000 square feet of warehouse and retail space geared towards their clientele with over 160,000 different products. Working with over 300 suppliers and vendors, our client has become a familiar name in the Ottawa area that can offer job stability and security to their employee base. Our client has an "owner-in-the-store" policy that they take very seriously. No matter the day, no matter the time, you'll always find one of their owners on site. The staff are empowered to provide the best solutions to fit any project, budget and lifestyle. Due to recent growth, our client needs help in expanding their HR function as they continue to grow and prioritize talent management and acquisition.
The Role of the HR Coordinator will be to help manage the day-to-day duties to support the Controller. As the HR Coordinator, you will be responsible for helping with job postings, working with managers to understand their requirements, sourcing talent and booking interviews for managers. You will be responsible for onboarding new employees and bringing them through the orientation process. You will be the main point of contact for benefits or insurance related questions and act as the primary contact for any employee issues. We are looking for someone who can help draft some HR policies, with the support of management, and is comfortable and confident being part of the hiring, termination and performance management processes. Helping with training & development, providing HR support to offsite locations and being available for employees and driving the health & wellness program will be needed.
The Ideal Candidate will have a minimum of 3+ years working in an HR department. You will combine you experience with a post secondary education in human resources and understand HR best practices within a mid-size business environment. You will understand creativity behind recruitment and be a strong sounding board for HR related matters such as performance management and exit interviews. Understanding of Employment Standards Act, combined with a strong breadth of experience across the HR portfolio is needed. As this is a newly created role for our client, we are looking for someone who is comfortable having a presence in the office to be available to the staff. You will help define the role around you and continue to develop it as you grow.
What will make you stand out:
Understanding of ESA
3+ years of working in an HR function
Ability to operate as a stand alone HR Coordinator with support from Controller
Confidence to be able to solve problems and think through complex situations
Super engaging personality and a corporate champion to enhance the employee experience
 
If you are looking for a really interesting business where you can help define your HR role, this may be for you. Our client needs help to build the HR function in their team. While it will start with the most urgent requirements, this role is perfect for someone looking for grow from an HR Coordinator to a Jr Generalist. Contact us at [email protected] for more information.