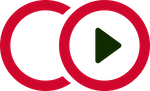 HR Coordinator Ottawa / Gatineau ON / QC
Ref: JOB1993
Our client is one of the largest renewable owners, operators and developers in the U.S., delivering innovative, renewable power solutions that accelerate the world towards a sustainable, low-carbon future. They provide an unparalleled opportunity to lead and manage one of the largest renewable energy businesses with decades of history while contributing to the global need for sustainable energy. Our client offers many career opportunities with current U.S. assets under management valued at $20 billion. The amazing HR team needs some help over the summer and we are looking for a temporary HR Coordinator for a 2-3 month contract.
As an HR Coordinator, you will be the main point of contact for ensuring all documentation gets into the HRIS system. You will maintain the employee files and ensure all changes, LOAs and offboarding / onboarding are managed. The coordinator will be tasked with pulling together HR data and ensuring data integrity. You will leverage your experience to support the onboarding process, and help generate offer letters, and employee notification letters. The HR Coordinator is required to work closely with the HR team and the payroll team to ensure processes run smoothly. You will be the primary contact for the HR inbox and be responsible for reviewing and ensuring employee files meet the SOX compliant requirements for audit. This junior HR role will help support the HR Managers with performance review processes, development plans, and merit increase or bonus calculations. As part of the recruitment process, you will help coordinate the pre-employment back check process by working with the external vendor for references, education, and criminal checks.
The Ideal Candidate is for an HR rockstar looking to build their experience and is available for a short-term contract. We need someone who brings exceptional organizational skills and proven ability to multi-task. Your attention to detail will bring value to data collection, investigations and resolving any data integrity issues. You will be a service-oriented professional who can communicate up and down the organization and represent the HR department to employees at all levels. You will have a tremendous sense of pride in your work and be proven adaptable to a fast paced environment and tight deadlines. The HR Coordinator will bring a minimum of 2 years of experience in an HR group. Your post secondary education in HR will be expected and a high level or technology proficiency working in ERP or HRIS is necessary. Must be in Ottawa / Gatineau and available immediately for contract work.
What will make you stand out:
High level of professional integrity and discretion
Ability to handle a high volume of work
2+ years of experience in HR ideally
Exceptional technical skills.
Available for temporary work
If you are an HR Administrator who is available immediately for summer contract work, this job will bring your skills to a whole new level. Contact us at [email protected] for more information.