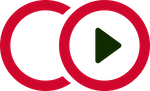 HR & Payroll Specialist Ottawa ON
Ref: JOB1395
Our Client is a pioneer in environmental stewardship initiatives that give back to the planet by reducing the ecological impact of our farming, production and delivery systemscreating products that decrease the use of natural resources such as water, fuel and electricity through lower maintenance. Qualified as one of Canadas Best Managed Companies in 2011, our Client takes pride in creating exceptional experiences for their clients. They support, train and, above all, seek to empower their people to solve problems and provide solutions when delivering customer service excellence. They believe that the success of our company comes from great teamwork. They are seeking a Payroll and HR Generalist to join their team.
As HR Generalist, you will be responsible for taking accountability for the payroll function along with the HR responsibilities. Our client is prepared to train a strong HR Generalist who is eager and willing to learn payroll. HR responsibilities would include full time, seasonal and foreign labour recruitment, benefits administration, and RRSP administration. Additionally, you will be responsible for the operational HR functions and be prepared to take care of the day to day HR requirements for recruitment and health and safety. You would be running Health and Safety protocols in Ontario and BC. It will be your responsibility to organize and chair monthly meetings, deal with claims paperwork, benefits administration, WSIB claims, and ongoing recruitment for new hires.
The Ideal Candidate will have related experience in HR but an aptitude and desire to learn payroll. Any experience with Netsuite, PayWorks system, ERP entry and timesheet application would be considered an asset. You should be able to demonstrate a strong skillset in recruitment, and HR and experience working with benefits and insurance providers. The successful candidate will know foreign workers' legislation and recruitment principles, display strong organizational skills, discretion needed for HR management, and be able to work in a faster-paced environment.
What will make you stand out:
Able to work efficiently as a part of a team as well as independently

Sound problem-solving skills

3+ years of HR coordination

Willing to get your hands dirty in all areas of HR

Aptitude and desire to learn payroll
Please contact pboth@recruitingmotion.ca to learn how you can join this "employee friendly" organization and have an immediate impact.