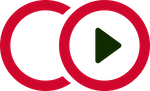 IT Recruiter Ottawa Ontario
Ref: JOB1575
Recruiting in Motion – Ottawa specializes in permanent, contract and temporary staffing in various industries. We are currently seeking a seasoned Recruiter with experience in IT and technical recruiting to join our amazing team. Experience recruiting for and responding to IT-related Government RFPs (TBIPS, TSPS, THS) and contracts would be a huge asset.
As an IT Recruiter, you will be responsible for finding potential talent for the organization connecting and engaging with technical candidates to help them find gainful employment. You will be managing the full life cycle of your recruitment process to source, reach out, interview, prepare them for interviews with companies, negotiate offers and close their placement. You will build your talent pipeline in collaboration with other teammates and business partners. You will establish and foster a quality client relationship with hiring managers to understand requirements and find the best technical talent available. You will leverage your creativity and experience to strategize the best talent sourcing methods using passive and active markets.
The Ideal Candidate will have a minimum of 2+ years in recruiting in an agency setting, ideally in the IT field. They will have a proven track record of successful 360 desk management and have a collaborative, engaging demeanour. They will demonstrate strong competencies in IT recruitment strategies with strong proficiencies in LinkedIn Recruiter, Boolean search creation, applicant tracking systems and inquisitive interviewing styles. The candidate will have excellent written and verbal communication with well-developed personal accountability and self-motivation.
What will make you stand out:
3+ years of technical recruiting
Experience with business leaders to understand their talent requirements
Experience with Government contracts and talent acquisition, major asset
Bilingual
Strong negotiation skills
Exceptional understanding of how to leverage social media for recruitment searches on technical roles
If this role interests you please contact [email protected]