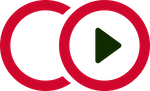 Residential Property Manager
Ref: JOB1924
Are you a high-potential Property Manager looking for an opportunity to learn from some of the best in the market? Have you been working in operations management for about 3 years and looking to take your skill to a new career opportunity within a proven and established entity? We have an immediate opening to work for a growing property management company under the mentorship of an experienced senior property manager. If you are looking to be part of an entrepreneurial team, this Residential Property Manager role may be calling your name. The responsibilities would include the following:
Maintain a pulse on residential rental rates by maintaining current calculations of overhead costs, depreciation, taxes, and profit goals.

Attracts tenants by advertising any vacancies; obtaining referrals from current tenants; explaining the advantages of location and services; showing units as needed.

Prepare contracts with tenants by negotiating leases; collecting security deposits.

Accomplishes financial objectives by collecting rents; paying bills; forecasting requirements; preparing an annual budget; scheduling expenditures; analyzing variances; initiating corrective action.

Maintains property by investigating and resolving tenant complaints; enforcing rules of occupancy; inspecting vacant units and completing repairs; planning renovations; contracting with landscaping and snow removal services.

Maintains building systems by contacting maintenance services and supervising repairs.

Secures property by contracting with security patrol service; installing and maintaining security devices; establishing and enforcing precautionary policies and procedures; responding to emergencies.

Enforces occupancy policies and procedures by confronting violators.

Prepares reports by collecting, analyzing, and summarizing data and trends.
Working with an experienced leadership team, we are looking for an experienced Residential Property Manager. You will have an opportunity to manage a multi-unit high rise while having access to tremendous support for maintenance and administration. If you are looking to take your career to the next level while working for passionate and engaged business owners, this role may be calling your name. Please email us at [email protected] to discuss this further.