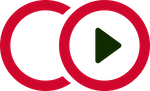 Executive Assistant – Bilingual
Ref: JOB1944
Our client is headquartered in Ottawa with many different regional offices located across Canada. There are well over 100,000 workers located across Canada and in various locations around the globe that are represented by their organization. Their members come from various industries, and they are very active and devoted to the well-being and advancement of its members. They are continuously working to achieve a compassionate and inclusive society free of discrimination. They are now seeking a reliable Bilingual Executive Assistant responsible for providing the overall administrative support to the Director.
The role of the Bilingual Executive Assistant will provide administrative support to the Director by managing email accounts, calendars, and appointments. You will be responsible for coordinating meeting engagements, gathering the necessary items required for committee meetings, as well as establishing priorities based on the Director's attendance to these meetings. You will act as the first point of contact for the Director's Office and ensure that the organizations professional image is maintained through verbal and non-verbal interactions. You will liaise with the Executive Office to submit items for the Directors Team's approval. As the Executive Assistant you will be responsible for reviewing administrative system, policies, procedures, forms, and templates that are utilized to continuously improve with the efficiency of the Branch. Additional responsibilities will include:
Ability to track deadlines based on the Director's office priorities

Review, proofread, and transcribe routine correspondence and non-standard documents on behalf of the Director

Review and reconcile invoices, payments and financial expense reports

Strong verbal and communication skills in both French and English

Ensure that all confidential and/or political information is safely stored or disposed of

Provide support, knowledge sharing, and/or on-the-job training to other administrative positions
The Ideal Candidate will have a minimum of 3 years of administrative or EA experience. You will have an advanced understanding of union relationships and processes. You will have a working knowledge of event management, policies and procedures, and bookkeeping/accounting processes. The successful candidate will have strong verbal and written communication skills in both French and English and feel comfortable communicating with external providers, members, etc., when needed.
What will make you stand out:
Bilingual (English and French)

Post-secondary education in a relevant field and/or relevant experience

Bookkeeping knowledge

Prior experience working with labor or political organization would be considered an asset

Ability to work in fast-paced environments and take initiative