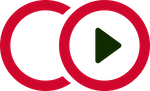 Sr. C++ Developer Ottawa ON
Ref: JOB2011
Our client is a global leader in robotic system design, integration and control. With a focus on autonomous vehicles across a wide range of different industries. From mining to military, agriculture to aerospace, with this company, you will have the opportunity to impact the next generation of robotic solutions across a wide range of industries. This role requires a senior level, talented and motivated Developer. The right person will have many years of experience in designing, developing and testing software solutions with C++. You will have analysed various solutions and identified critical failures, performed code reviews, proposed and implemented new procedures and work with teams in various disciplines to solve complicated design and implementation challenges.
The right individual will have;

• A Post Secondary Degree in Computer Science or related discipline

• Senior experience working with C++, designing and developing interfaces for physical devices

• Experience with RTOS and Embedded systems

• Performance Analysis experience at a component and system level

• Creative thinker who is strategic in their approach and has deep attention to detail

• Collaborative Team Player who knows how to engage teams

• Experience in the Robotics space or with Robotics systems is a plus.

• Experience working with safety standards (ISO, etc.) is a plus
If this sounds like you and you're excited for your next challenge, get in touch and apply today!