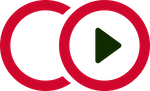 Procurement Manager – Tactical
Ref: JOB2022
Our client is one of the largest renewable owners, operators and developers in the US, delivering innovative, renewable power solutions that accelerate the world towards a sustainable, low-carbon future. They provide an unparalleled opportunity to lead and manage one of the largest renewable energy businesses with decades of history while contributing to the global need for sustainable energy. Our client offers many career opportunities with current US assets under management valued at $20 billion. They are currently seeking a Procurement Manager to help with process creation and execution.
As Procurement Manager, you will report into the Senior Procurement Manager a be a critical right hand in overseeing a team of coordinators and providing guidance throughout the cycle to meet the corporate objectives. As the Manager, you will be tasked with a cross functional role that really stresses strong operational best practices and adheres to SOX compliance standards. We are looking for someone who can stay ahead of the curve on regulatory compliance and building a best-in-class procurement function. This role is for someone who loves to follow and maintain policies and procedures. You will lead your team through procurement activities in accordance with SOX, perform risk assessments, help measure effectiveness of mitigation strategies and make recommendations for improvement. Working with various categories, you will be responsible for timely execution of the procurement cycle and develop key relationships with stakeholders and clients to optimize collaboration. Streamlining procurement operations and building efficiencies while reviewing and analyzing metrics and KPIs to identify key bottlenecks or redundancies will be needed. The Procurement Manager will prepare reports, help create training documentation, and be able to present key findings to a senior leadership team.
The Ideal Candidate will bring a minimum of 5 years of experience working in a complex and SOX compliant organization. You will understand the audit processes for procurement and bring a minimum of 2 years of experience in a supervisory role where you have mentored and developed a more junior team. Your post-secondary education in Business Administration, Supply Chain or Finance, and thorough understanding of SOX regulations, control frameworks is required. Your strong knowledge of procurement processes and best practices within a SOX environment will be critical to your success, while your eye towards business improvements will be leveraged. The right candidate will be highly organized and a critical thinker. You will know how to meet tight deadlines, but also inspire those around you to be their best. You will be a problem solver, who can bring strong analytical skills and marry them exceptional collaboration. ERP proficiency will be expected.
What will make you stand out:
Must be willing to be on site 3 days / week minimum

Proven ability to work with cross functional teams and various categories of product or service

Excellent leadership or supervisory skills

Experience working for a SOX compliant organization, where strong procurement practices are adhered to