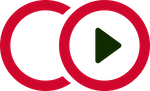 Senior Finance Officer
Ref: JOB2061
Our Client is a flourishing pan-Canadian non-profit organization built on the principle that everyone deserves safe and affordable housing options. With a team of highly dedicated professionals committed to the development and capacity building in the housing sector, they seek an experienced Finance Officer responsible for planning, guiding and maintaining accounting and financial operations.
As Senior Finance Officer, reporting to the Director of Operations, you will prepare reports and documents covering accounting transactions for management review. You will ensure that accurate records are kept using standard practices while working with senior management to establish the annual budget, forecast future needs and provide periodic financial analysis, as required. Key job responsibilities include:
Budget: Monitor and report monthly on budget expenditures and variances. Prepare various monthly and quarterly reports to analyze organizational financial health, including balance sheet, income statement and quarterly expenditures, as well as variance reports for the Finance and Audit committee. Prepare relevant documents and follow up on tax refunds and payments. 
Pay and benefits: Work closely with managers and staff to ensure payroll and benefits are allocated according to requirements. Work with Executive assistants and managers on the payroll system. Work closely with all relevant workplace insurance boards across Canada to ensure appropriate coverage of all staff working in a virtual office environment.  
AP and AR: Oversee all financial transactions, including issuing payments, collecting payments, and investing funds. Ensure that invoicing procedures result in timely disbursement of payments, including expense claims, credit card payments and other invoices. Monitors and records incoming payments against budget and contracts.
Annual audit: Ensure compliance with financial regulations and laws with accurate and up-to-date financial records. Use accounting software to maintain accurate internal and external financial transaction records. Provide auditors with all records, documents, and files about the organization's business and finances.
Investments: Monitor and report on annual investments, including GICs, and work with financial institutions to maximize investment opportunities for the organization. 
The Ideal Candidate will be a Certified Accountant with experience working with Nonprofit Organizations in the above key areas: budgeting, payroll and benefits, AP&AR, audits and investments. The successful candidate will have experience working in a remote pan-Canadian environment and can handle a fast-paced environment.
What will make you stand out:
Experience in Housing or Welfare
Calm demeanor in high-stress situations
Bilingualism (English/French) would be considered an asset but not a requirement
If this role interests you, please reach out to Nancy at [email protected]