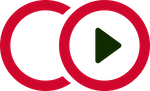 HR Analyst Ottawa / Gatineau ON / QC
Ref: JOB2062
Our client is one of the largest renewable owners, operators and developers in the U.S., delivering innovative, renewable power solutions that accelerate the world towards a sustainable, low-carbon future. They provide an unparalleled opportunity to lead and manage one of the largest renewable energy businesses with decades of history while contributing to the global need for sustainable energy. With current U.S. assets under management valued at $20 billion, our client offers many career opportunities. We are currently looking for an HR Analyst to join their growing HR function and help continue to evolve the HR department.
We have an immediate need for an HR Analyst to support the VP – Human Resources in building and enhancing he HR analytics needed for head office. You will act as the HR prime for all quantitative analysis and reporting for the HR team. This position will play a critical role in the annual compensation planning and assist with the consolidation of HR data to create reports to help fulfill business objectives. The HR Analyst will support the organization by helping with workforce development, ESG programs, financial analysis of compensation budgets, and ensure HR processes meet corporate compliance requirements. This role is perfect for someone who loves to get into the HR data, pull together information from different sources and help build reports for senior management. You will be a key player in evaluating budget needs for total compensation and maintain financial forecasts for compensation models. The HR Analyst will complete salary surveys, help design compensation structures, and help administer the long term incentive plans and variable compensation programs.
The ideal candidate have post secondary education in human resources or business administration. You will bring your 3+ years of experience, within a private sector organization, and your love for data and analytics to this awesome HR group. You will be able to speak to your experience working with large volumes of HR data, analyzing the information from numerous sources and preparing reports. You will have a strong understanding of compensation & incentive programs, and have a passion for the quantitative side of HR. Proficiency with HRIS systems, advanced Excel for compensation models, and excellent database knowledge will be required. We are looking for someone who thrives in a fast paced environment and knows how to be agile. You will be able to look at information and bring forth solutions to possible problems, and have an eye towards risk mitigation. You will have a strong attention to detail, and bring an analytical mindset to an HR function. The HR Analyst role is for the unicorn who loves working in human resources, but likes to function behind the scenes, helping to understand and drive business needs.
What will make you stand out:
Excellent experience working the quantitative side of HR practice
Thorough knowledge of compensation, HR analytics, and HRIS
Proven team player with minimum 3 year of HR experience, specifically in compensation
Solid communication and presentation skills
Ability to juggle a high volume of work
Top notch critical thinking skills
If you are self-motivated and want to be part of a collaborative and growing team, please [email protected]. Must be located in Ottawa ON or Gatineau QC and be willing to work on site 3 days / week.