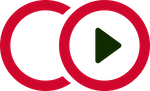 Facilities Assistant Ottawa ON
Ref: JOB2066
Our client is an established and innovative tech company in Kanata. This business is a data visualization platform designed to support the broad and ever-changing array of data types available to meet with cyber security laws of today. Our client provides a single, unified product suite to all of our users, allowing every organization to benefit from the solutions developed for our entire customer base. With hundreds of customers and offices throughout the world, you'll be joining a worldwide community of users. The organization is a privately-owned Canadian company that is dedicated to developing latest technologies for their clients.
We have an immediate opening for a role as a Facilities Assistant to reporting into a fantastic Facilities Manager and help develop into a succession plan for a pending retirement. The Facilities Administrator will help with the upkeep and maintenance of the facilities, equipment and supplies while ensuring all security and health & safety measures are adhered to. You will help with coordinating minor repairs and ensure the day-to-day cleanliness of the sites internally and externally. Your handy skills will be leveraged with minor semi-skilled duties falling on your plate. This opportunity will require someone to help with furniture and equipment allocation, assist with building inspections and coordinate with the maintenance workers when needed. The Facilities Assistant will also assist the external contractors when required and notify the Manager when supplies and inventory levels are low. Finally, this person will ensure waste disposal, recycling and old equipment are all disposed on time and by processes and all safety guidelines are enforced. 
The Ideal Candidate will have a minimum of 3 years of experience working in facilities maintenance or a similar role. You will bring hands on experience with basic electrical, HVAC, plumbing and repair maintenance that can be leveraged to support external contractors and assist with minor repairs. Your time management, organizational skills and attention to detail are essential to your success. Strong customer service approach to your work, and a fantastic "can-do" attitude will go a long way in this positions. The Facilities Assistant will be able to take ownership for projects or problems and perform their duties with a laser focus on getting tasks completed on schedule and budget. You will pride yourself on performing under pressure and demonstrate strong problem solving and critical thinking competencies to help resolve issues or escalate them. Your own time management, and self direction will be essential as this role is mainly self-supervised and autonomous at times. Occasional evening and weekend work may be required to meet deadlines, and ability to withstand varying seasonal temperatures may be expected. You must be able to carry heavy objects to assist with office furniture or equipment moves and be able to work in smaller or confined spaces if required.
MUST BE SECRET SECURITY CLEARANCE ELIGIBLE
What will make you stand out:
Proven experience working in commercial or facilities repair
Experience with HVAC, plumbing and electrical
Won't have a problem chipping in for small tasks to keep people safe
Excellent time management and organizational skills
Know how to manage, build and nurture relationships
If you are someone who loves to work with your hands, but looking for a great organization to join, our tech client needs your help. Great opportunity for succession plan and growth potential. Contact us at [email protected] to discuss further.