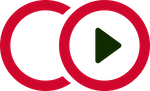 Training & Compliance Coordinator Brockville area ON
Ref: JOB2073
Our Client is located in the Cornwall to Brockville corridor off the 401, and have been experiencing tremendous growth throughout Covid. In a hot industry, in a transformative sector, our client is a leader in their areas of expertise. With a highly sophisticated plant, and a green corporate mandate, our client has continued to evolve their business with locations across Ontario. With a strong leadership team across the organization, our client brings the best of all scenarios – an amazing corporate culture in a very appealing industry in an affordable community. Due to recent growth, we are currently looking for a Training & Compliance Coordinator to support their team.
The Role of the Training & Compliance Coordinator will be to help create enhanced training and development programs for workers across the organization. Collaborating with management, you will identify areas for training, help with development plans and ensure delivery of training on a timely basis. Working with the site managers, you will understand the compliance requirement for regulatory and corporate standards and assist with the ongoing audit. The T&C Coordinator will help develop and promote programs that encourage safety in all areas including: environmental, product quality, consistency, customer service, ISO compliance and FSMA compliance requirements. You will have your pulse on continual improvement and drive programs that enhance compliance awareness. As the main contact for these programs, you will also be required to partake in feedback, understand success and areas for improvement and maintain audit checklists for the plant's activities. The T&C Coordinator will report to management on the effectiveness of the Health & Safety programs and quality assurance reporting. This position acts in between the area managers and staff and provide training and development for staff working in quality control, heath & safety and risk management. You will be relied upon to bring new ideas for training and development to support facility's needs and assist with root cause analysis for Lead events when required. You will maintain all training documents and help develop and implement policies that establish corporate and governmental standards to ensure regulatory compliance. This opportunity is internal and external facing. You will be expected to maintain strong relationships government agencies, employees and customers. Your training will be on brand, and encourage participation from cross functional teams to deliver best in class processes. You will maintain the training databases and documentation for quality and health & safety and act as a point of contact for any questions relating to the Health and Safety development programs.
The Ideal Candidate will bring a minimum of 3 years experience working in adult learning principles and building training programs. You will ideally have a post secondary education in health & safety, environmental sciences or quality control within a plant environment. Understanding of ISO 9001, 14001, 45001 standards and systems will be needed and experience auditing ISO / OHSAS standards and understanding legal implications is critical. The T&C Coordinator will know how to develop and deploy digital learning content through different mediums and know how to develop and deliver training sessions as needed. Our client is looking for someone who knows how to define problems, collect data, establish pertinent fact and draw relevant conclusions while working well with a team and under pressure at times. You will be an excellent communicator and a motivational trainer who can bring forth new ideas that speak to the staff and help with their development. Strong computer skills, and ability to write business reports and correspondence is expected. You will be required to assemble training manuals. Strong written skills are needed.
What will make you stand out
Proven experience with training programs in ISO environments
Understanding of health & safety in a plant environment
Ability to work collaboratively with area managers and staff to understand and deliver timely programs
Stellar communication skills
If you live in the Brockville / Prescott area and looking for an awesome opportunity, this company may be waiting for you. Leverage your training and compliance skills to new levels in a company that truly appreciates their employees. Contact us at [email protected] to learn more.