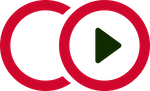 Director of Finance Ottawa ON
Ref: JOB2078
 Our Client is a leading and influential organization that represents the interests of Canada's vibrant and dynamic chemical industry. CIAC has played a pivotal role in fostering collaboration, innovation, and sustainability within the sector. The association comprises a diverse membership of chemical manufacturers, distributors, and affiliated businesses, working together to promote the responsible and sustainable growth of the industry. CIAC focuses on advocating for public policies that enhance the competitiveness and productivity of the chemical industry while safeguarding the environment and ensuring the safety of its products. Deeply committed to the principles of Responsible Care, a global initiative that promotes the safe handling, transportation, and use of chemical products. CIAC is dedicated to addressing complex issues such as climate change, advancing research and development, and supporting the industry's contribution to the Canadian economy. With a strong emphasis on innovation, safety, and environmental stewardship, CIAC continues to be a driving force in shaping the future of the chemical industry in Canada and maintaining its position as a global leader in responsible chemical production.
The Director of Finance role entails multifaceted financial leadership responsibilities, including coordinating annual audits, budgeting and planning, financial reporting, cash flow management, payroll oversight, contract management, and regulatory compliance. Your responsibilities will include efficiently managing organizational finances, investments, and banking relationships, ensuring financial stability while supporting operational needs. This position involves managing employee benefits, insurance, and administrative functions to maintain effective operations within the organization. The Director of Finance plays a pivotal role in delivering consultative financial solutions and overseeing the Finance Manager, ultimately contributing to the Association's financial success.  You will have your pulse on HR and financial matters as well as maintaining a strong relationship and accountability for the IT portfolio.
The ideal candidate will hold an accounting designation, such as CPA, CMA, CGA, or CA. You will have at least 10 years of hands-on experience in the accounting and finance field, with at least 3 years of supervisory experience. You will demonstrate proficiency in human resources management and be familiar with direct reporting to the President and CEO. You will be able to demonstrate experience working with Audit & Finance committees and a history of working within the non-profit or private sector will be required. Our client is a small but might office, and this role is ideal for someone who is comfortable stepping in to hold down the fort in a very well run finance function. You will be well spoken, collaborative, and bring a know how to work with people throughout the organization, stakeholders and board members.
What Will Make You Stand Out:

Proven experience leaders a finance and administration team

CPA designated

Non-profit and private sector experience within a smaller office environment

System savvy

Open to consider a contract or term engagement
If this sounds like you, and you are open to a one year term or a long term independent consulting project, please contact us at [email protected] for more details.