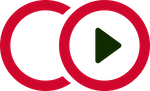 Membership and Events Coordinator Ottawa ON
Ref: JOB2080
Our client is a professional association that provides specialized services for complex financial initiatives for Canadians. Their members serve their clients in areas including life insurance, tax and estate planning, business succession, retirement planning, employee benefits, living benefits, philanthropy, and charitable giving strategies. Part of their mandate involves membership and event programs, and through growth, they are looking for a highly organized and detail-oriented Membership and Events Coordinator to join their team.
Under the direction of the Manager of Membership and Operations, the Membership and Events Coordinator will be responsible for supporting memberships and aiding in the planning and execution of workshops, conferences, and events. The ideal candidate will bring a minimum of 2 years of experience in an administrative role preferably in a non-profit organization, a strong educational background in event management or administration, and the ability to adapt to new systems quickly.
Your responsibilities will encompass a wide range of tasks, including membership tracking and system onboarding, membership renewals, new member orientation sessions, and maintaining meticulous records and documentation in a CRM database. You will put your excellent communication skills to use while working with members and committee volunteers to set up meetings and conference calls, draft agendas, logistical support, and coordination with workshop speakers for presentations at events.  
Additionally, you will provide administrative back-up support for the main phone reception and for other employees during absences or vacation.
The ideal candidate will bring the following qualifications:
2+ years of experience in an administrative role ideally providing membership support in a non-profit organization
Experience in providing event management support for successful live, hybrid or virtual events
Experience working with volunteers and committees
Strong organizational and multitasking skills.
Excellent time management capabilities.
Proficiency in MS Excel, Word, PowerPoint, Outlook
Educational background in event management or administration.
Ability to effectively communicate and collaborate with team members.
Adaptability to quickly learn and use new systems and technologies.
Exceptional communication skills with a strong attention to detail
If you are interested in applying, please email [email protected].