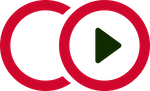 Bilingual Director – Human Resources Ottawa / Gatineau ON / QC
Ref: JOB2088
Our client is a global organization, that has formed the cornerstone to the Ottawa / Gatineau market. With a strong presence in the Nation's Capital, our client boasts a large, highly sophisticated, and savvy workforce. With a top-notch leadership team, and exceptional advanced use of systems and applications, our client is a well positioned, publicly traded company that plays in a fascinating industry. With a local workforce of well over 1000 people, our client is located in a cutting-edge facility, with some of the best and brightest leading their charge. Our client is one of the largest renewable owners, operators, and developers in the U.S., delivering innovative, renewable power solutions that accelerate the world towards a sustainable, low-carbon future. They provide an unparalleled opportunity to lead and manage one of the largest renewable energy businesses with decades of history while contributing to the global need for sustainable energy. With current U.S. assets under management valued at $20 billion, our client offers many career opportunities. Well positioned to tackle a changing market, we have an immediate opening for a Director of Human Resource to support a large HR team.
We have an immediate opening for a Bilingual HR Director to help the VP of Human Resources guide and lead their robust team. Working with the VP, the Director – Human Resources will take responsibility to ensure that managers and employees are supported by HR and help with the facilitation and of the HR strategy and implementation of HR programs. You will have your hands on both the quantitative and qualitative sides of HR, demonstrate experience and interest in all pillars of the HR portfolio. The Director will be expected to work closely with the managers throughout the organization to collaborate on all aspects of talent management and assess where gaps are. You will help with the resource planning, performance management and compensation research and reviews. You will lead a team of HR professionals and ensure HR frameworks across the organization are well aligned with the corporate HR strategy. The bilingual Director – HR will be involved in the design and implementation of HR programs, and work with management to determine areas for training and development. You will ensure all HR policies are aligned to SOX requirements and work closely with the communications team to help promote HR changes or build the cultural brand of the organization. The Director will be approachable to employees and managers and help define talent acquisition requirements and support the recruitment processes. You will be an integral player in the onboarding, employee engagement, talent reviews, performance management and the training and development across the organization. You will team up with the Talent Acquisition team by helping to define requirements and partner throughout the recruitment lifecycle. The Director – HR will also be the lead of the compensation program. You will oversee the compensation reviews and programs for the annual compensation planning and act as the prime for special projects relating to the total rewards. Finally, the Director will be expected to take responsibility for the HR reporting and budget processes. You will be the lead resource for all HR budget preparation and support the Finance team for variances to budgets. You will oversee the HR reporting function and provide guidance to the leadership team in the areas of workforce planning, financial analysis, ESG requirements and ensuring HR meets the compliance requirements.
The ideal candidate will bring a minimum of 10 years of progressive HR experience, culminating in a senior leadership role where you have accountability for the portfolio. You will be able to demonstrate you have had your pulse across all areas of HR, including HR programs, policies, recruitment, performance management, compensation, and HR budgets. As Director – HR, you will be able to speak to some of the programs you have rolled out, and how you have developed talent and programs to optimize the workforce. You will bring a thorough understanding of labor law, and experience working with best-in-class HR practices that you can bring to this new organization. You will be savvy with HRIS and adaptable to new systems and reporting. We are looking for a leader who knows how to work in a fast-paced and changing environment. You will know how to adapt quickly and manage change effectively and positively. Your strong leaderships skill will help provide your team with strong coaching and direction, yet you are willing to roll up your sleeves to get involved to ensure proper solutions and decisions are made in a timely manner. You will pride yourself on your proactive nature, and resourcefulness. You will know how to seek out solutions to problems and mitigate risk. As a strong team player, who knows how to build relationships up and down the organization, and you take the time to consider your communication to help influence others and effectively solve problems or identify potential conflict. Your attention to detail, analytical mindset and stellar communication skills will make you a tremendous asset in this role. Bilingualism in English & French is required. As an HR leader, you will be expected to be on site 3 days / week and eventually assist with a return to office transition. We are looking for someone who is excited about being around their team and the staff, and values building a strong cultural fabric to their organization.
What Will Make You Stand Out:
Outstanding command of the entire HR portfolio
Proven leadership skills within a multi-faceted HR department
Excellent communication in English & French
Strong analytical skills to blend with your stellar relationship management skills
Adaptability to new HRIS systems and processes
If you are fluent in both English & French, and looking for a place where you can have an impact, we want to hear from you. Contact us at [email protected] for further discussion.