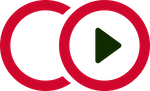 Operations Coordinator – E-Commerce Ottawa ON
Ref: JOB2091
Our client is a well-known NGO located in the heart of downtown Ottawa. With a nationwide reputation, our client is embarking on a large-scale initiative over the next few months and needs some support. As our client is constantly in the centre of media, this organization brings real experience to recent graduates and students. Due to an increase in recent workflow, we are looking for people eager to get back into the work environment, build experience and join a great team on site. We have an immediate opening for an entry level administrative professional who marries politics with passion for e-commerce.
The role for we have open is for a savvy E-Commerce Operations Coordinator, who understands online retail, and wants to join a fascinating NGO. Working with their online Shopify platform, you will act as the main point of contact to ensure seamless transactions are fulfilled on time. You will be expected to maintain and update product listings on Shopify, monitor inventory levels and ensure accuracy of website. The coordinator will work with vendors and managers to ensure swag inventory meets demand. This role will require you to process customer orders, ensure timely deliver, and efficiently manage any exchanges or returns. The E-Commerce Operations Coordinator will be the glue between vendors, customers, and stakeholders, and maintain constant communication on order updates, shipping details and product problems. You will work closely with the marketing team to manage promotions and product campaigns and social media content. This opportunity will require someone who knows how to provide stellar customer service while diffusing issues with professionalism. Strong understanding on how to read performance metrics relating to sales and inventory is needed. Ability to know where and how to generate reports and make recommendations for improvements to deliver optimal client experience is needed.
The ideal candidate will be a recent graduate from a marketing or ecommerce diploma and is fascinated by working Shopify platforms. You will be passionate about politics but bring a comfort in working with clients and managing an online retail presence. This role will require you to travel to meet with potential vendors, but most contact with customers will be online. Our client has a huge need for corporate swag, and their online coordinator role is ideal for someone who is customer service oriented but doesn't want to be in brick-and-mortar stores. You will bring 1-2 years of experience and demonstrate excellent communication skills and time management. We want someone who can multi-task, manage social media platforms and help with photography and videography for merchandise.
What Will Make You Stand Out:
Amazing customer service skills
Previous experience working with Shopify retail platforms and fulfillment
Ability to manage relationships with vendors, stakeholders and customers
Willing to travel, drivers license a huge asset
If you are someone who loves politics but has a flare for customer service, we want to hear from you. Have you ran a Shopify retail store, or studied the platform in school but want to work in a non-traditional retail setting…contact us at [email protected]