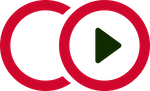 Director of Programs – Bilingual
Ref: JOB2093
Our Client is a flourishing pan-Canadian non-profit organization built on the principle that everyone deserves safe and affordable housing options. With a team of highly dedicated professionals committed to the development and capacity building in the housing sector, they seek an experienced, fluently Bilingual (English/French) and motivated individual to join the team as the Director of Programs to play a pivotal role in the management and supervision of funds for our organization's critical programs and initiatives.
As Director of Programs, you will oversee our Program Team and report to the Deputy Executive Director. Your primary responsibilities will include managing and supervising all funds for which the organization has signed agreements, including CMHC, Nova Scotia, and Nunavut. You will be an essential part of our organization's success in achieving its annual priorities and positively impacting the communities we serve.
Core Function and Responsibilities:
Team Management:
Offer coaching, direction, and support to team members.

Provide staff with the tools and support needed to achieve organizational objectives.

Contribute to the strategic plan and operations alignment with annual priorities.
Funding Allocation Process:
Adapt the funding allocation process according to the parameters of various funding agencies.

Ensure proper management and supervision of agreements with various funding agencies.

Collaborate on developing communications strategies to raise awareness of the funds and how they operate.

Prepare staff training according to the needs of the various funds.

Conduct various analyses to ensure optimal use of funds based on priorities and the annual action plan.

Produce quantitative and qualitative analyses on various projects and programs' operations, evolution, and progress.
The Ideal Candidate will possess the following qualifications and attributes:
4+ years in a Social/Housing Program Management

A university degree in social sciences and/or administration or equivalent experience.

Solid practical experience in managing grant processes and supervising staff.

Fluent in both written and spoken English and French.

Exceptional time management skills.

Detail and results-oriented.

Highly adaptable to a fast-paced work environment.