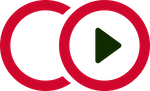 Client Service Coordinator
Ref: JOB2098
Our Client is a unique Toronto based company where hospitality, technology and the legal industry intersect. With the high stress of domestic and international legal proceedings, our client goes the extra mile to arrange facilities and holistic services to help take the edge off the experience. Working with legal staff, our client successfully delivers a unique experience to the mediation and arbitration processes. Whether you need a virtual, on site or hybrid facility to assist with your legal action, Arbitration Place can offer you the space, privacy and professional experts in case management, mediation, court reporting, transcription, reporting, or administration in one all encompassing approach. Security, confidentiality, and privacy are their #1 priorities to ensure their clients experience is best in class. Arbitration Place clients look after the arguments and they look after every other detail. With an eye towards constant improvement for client experience, this organization has a pulse on their client's needs but always looking to evolve their services. Our client is the ideal set up for an arbitrator looking for a temporary home, or virtual support. With rapid expansion in their site, our client is looking for a strong relationship manager who can be the eyes and ears between the stakeholders, the clients and the operational staff team. As the team grows, the Director is looking to add a Client Service Coordinator to her amazing team.
The role of the Client Service Coordinator requires someone who knows how to go above and beyond when delivering an amazing client experience. You will be responsible for managing client relationships, supporting the project coordination, and ensuring exceptional services delivery. Working with the utmost professionals, the Client Service Coordinator will become subject matter experts in their client's needs. You will be expected to handle client inquiries, manage terms of service, follow up on outstanding quotes, and build & maintain strong relationships within the industry. You will be interfacing with clients, and therefore you must be present to greet your clients and help support the logistics and operations team to ensuring your clients needs are addressed and proceedings run smoothly. You will be expected to understand and anticipate your client's needs, communicate with potential clients, and address any concerns. The Client Services Coordinator will collaborate closely with the operations team to ensure project timelines are met and follow up with clients to ensure their satisfaction and proactively seek feedback for any future corrective requirements. It is imperative that the coordinator maintains thorough client records and documentation and system entry is accurate. You will handle an additional paperwork, approvals or reports needed to ensure a successful experience. We are looking for someone who can marry relationship management with amazing organizational and administrative skills.
The Ideal Candidate is going to bring post secondary experience in business administration and a minimum of 3 years of experience working in a client experience role. We are looking for someone who has excelled in account management within a professional service-based business. Your fantastic communication skills will be evident, and your problem-solving skills and critical thinking will be your strengths. Our client needs someone who can successfully navigate between front and back-office responsibilities with a focus on delivering & replicating an amazing client experience. Your organizational and time management skills will be crucial, but we need someone who understands CRM documentation and doesn't mind doing the data entry required as well. We are looking for someone presentable, polished, confident and personality "plus" who can be the calm in a storm or a reliable service partner.
What will make you stand out:
3+ years working in a client account management role, professional services environment preferred
Proven ability to manage a client relationship from initial engagement through to service delivery
Strong communication skills, exceptional judgement and time management skills
Polished & professional and recognizes the need to be on site and present with clients to ensure smooth operations
Great attitude and willing to handle the fun and more mundane requirements of the role
Interested candidates, please reach out to Michaela at [email protected].