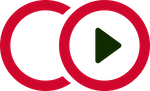 Google Analytics Specialist Ottawa ON
Ref: JOB2100
Our client is a well-known NGO located in the heart of downtown Ottawa. With a nationwide reputation, our client is embarking on a large-scale initiative over the short and long term and have been adding to their front and back office teams. With growing popularity, our client is looking for highly engaged professionals who can subscribe to their strong corporate brand. With exciting projects in the future, our client is looking to add to their digital operations team. With strong leadership, our client is looking to bridge the gap between technology and client experience for their organization.
The role for a Google Analytics Specialist is to support a growing digital operations group and help shape the digital strategy for the organization. You will report to the Director and help manage and optimize the Google Analytics tools to provide data that will drive decisions and improve the online experience for the organization. You will be critical at leveraging data-driven information to help boost online presence and enhance user engagement. The Google Analytics Specialist will be expected to conduct analysis of website, set key performance metrics, and determine online effectiveness while making recommendations for improvement. You will help implement & manage the Google Analytics tracking codes and monitor website traffic and user behaviour. This role will collaborate with the marketing, communications, and IT to ensure analytics align with organizational goals. This role will require you to work with key stakeholders to summarize KPIs, present analytics reports, and evaluate trends. The Specialist will implement tags while tracking accurate data and ensure governance and privacy are adhered to. Finally, the Google Analytics Specialist will be an integral part of the digital operations and will be expected to train and support team members on building and maintaining best practices for data interpretation and utilization.
The ideal candidate has 2+ years of experience working as a Google Analytics Specialist and proven proficiency with Google Analytics & Tag Manager. You will be able to combine your experience with education in Marketing, Computer Science or Data Analytics, and bring strong analytical and problem solving skills to the table. You will know how to work in a fast paced environment, and your ability to present in front of leadership or stakeholders to communicate your findings is essential. We are looking for someone who understands web analytics, is Google Analytics Certified and can bring additional web analytic tools to the table. Bilingualism is only considered an asset, but stellar communication skills and ability to work in a fast paced environment is needed. This role does require someone on site, and there will be periodic overtime during busy cycles.
What Will Make You Stand Out:
Proven experience working in a fast paced environment
2+ years working with Google Analytics and other web analytics tools
Willing to work on site
Ability to collaborate and IT, marketing, communications and digital operations
Please contact us at [email protected] if you are looking for exciting role. Get a chance to see the interworkings of our unique client by bringing your data driven mind to this organization.