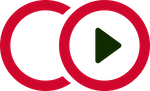 Finance Manager Ottawa ON
Ref: JOB2102
Our client is a small but mighty non-profit organization, boasting a staff of about 20 people, and an outstanding leadership team. Backed with a strong corporate mandate, an amazing board of directors, and a workforce from top down that is highly engaged, this company brings so much good to so many people. With a large asset portfolio, and an amazing reputation for supporting local initiatives, our client is a well-established charity that is a pillar to the region. Working on projects for youth, cultural and art initiatives, social enterprise development and climate action programs, our client is dedicated to delivering support where it matters. With a recent maternity leave, our client is looking for a dedicated and highly engaged finance professional to help their team.
The role of Finance Manager will be to support the Director – Finance and help provide guidance and mentorship to a more junior team. Covering for a maternity leave for a year, we are looking for an experienced supervisor or a junior manager who is ready to help provide oversight to the accounting transactions and help generate the quarterly and annual reports. Our client needs someone who can create investment account reconciliations, ROI allocations, manage the master account charts, and rebalancing of accounts. You will act as the main point of contact for the year end audit with the auditors and ensure the process runs smoothly. We are looking for someone who can take some ownership for their legacy and proprietary system, and ensure AP, AR, GL, grants, and bank reconciliations are accurately accounted for. The Finance Manager will oversee the payroll & benefits administration and manage the disbursement schedules. Strong cash flow management, including GIC term deposit management, and annual charitable returns is needed. The Director will lean on the Finance Manager to handle all day-to-day accounting activities, while helping with the annual budget process and financial analysis.
The Ideal Candidate will be looking for make the move to an NGO and will consider a 1 year term. You will have a minimum of 5 years in an Accounting role and can demonstrate leadership qualifications and qualities to provide mentorship to a junior team. While a CPA isn't required, experience in lieu of education will be considered. Our client is working with a legacy system that is not for the faint hearted. We need someone who is system savvy and won't get frustrated with the nuances this platform does or doesn't offer. Any experienced working with grants and contributions would be great, but your technology proficiency and understanding of treasury, corporate investments, and GIC management is needed. This is a small organization with a huge mandate, and we are looking for someone who can self direct and motivate those around them. Our client is open to someone working remotely within ON, however, they reserve the right to request someone be in the Ottawa office once / week. The preferred candidate will be able to demonstrate their agility, attention to detail and patience while proving they can work with different personality types internally and externally. Ability to put together board packages and be the right hand to the Director is needed. We are looking for someone who is excited to embrace a new challenge for 2024, recognizing this is a 1 year term.
What will make you stand out:
Excellent understanding of treasury to marry with your operational accounting experience
Patience to work with legacy systems and advanced Excel
Desire to be part of a special organization that truly impacts the Ottawa community
Proven experience juggling different personality types
If you are available for a term role, and want to be part of an impactful organization, contact us at [email protected] to discuss further. Open 2024 with a great new job!