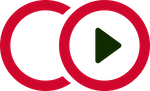 Junior Accountant Ottawa ON
Ref: JOB1992
Our Client is a leader in commercial & residential real estate and property management. They have a full-service portfolio that includes buying, selling, leasing, and managing commercial real estate and multi-unit apartment buildings. Having been in the Ottawa area for over 4 decades, our client is established, stable and boasts a very tenured leadership team. They are currently seeking a Junior Accountant to manage the full cycle financial reporting of a commercial and residential revenue-producing properties portfolio.
As Junior Accountant, you will report to the CFO and VP in all areas of day to day accounting. We are looking for someone who is keen to build on their existing experience with financial statement preparation, reviewing operating and capital budgets, and post approved budgets for related spaces. The Jr. Accountant will help with reviewing annual operating costs and assist with the property tax reconciliations. This role will work closely with the property managers to assist in settling any reconciliations disputes with tenants. Working closely with the Senior Accountant to tend to and review the day to day accounting tasks – analyze the general ledger, reconciliations, and cash flow. The Jr. Accountant will be part of a strong accounting team and have a chance to work with the AP / AR Clerks and the Senior Accountant to ensure timely financial statements are prepared accurately and data required for reporting is available. We are looking for a Jr. Accountant who is astute and can analyze prior year's trends for revenue and expenses and help build the foundation for a future budget work. Analysis of prior years' trends in expenses and revenues will form the basis of the budget work. 
The Ideal Candidate will bring about 2 years of experience working with a complete accounting cycle. You will know how to manage a General Ledger, prepare journal entries, and generate multiple sets of financial statements for various properties. Your understanding of accounting principles will be top notch and your knowledge of Excel will be advanced, with a proven aptitude to adjust to new financial applications. We are looking for someone who is adaptable and a proven team player. You love to learn and be coached, and thrive in roles that will challenge you and keep you busy. We are seeking a candidate who wants to learn and grow, but understands that commitment and reliability are expected in exchange for a great working environment and compassionate team. Post secondary education in accounting is expected, and you will be required to successfully complete the required credit and criminal checks for this team.
What will make you stand out:
Academic background in Accounting or Finance

Full cycle accounting experience through to financial statement and cash flow management

Excellent communication skills

Strong aptitude for new systems and technologies

Past experience managing multiple sets of books.
If you are looking for a role where you are part of a family who will respect you and appreciate you, this role is for you. Our client needs help, and if you are located in Ottawa, willing to work on site in a central location, and want to be part of a team that believes in mentorship, contact us at [email protected] to discuss further.