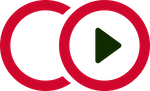 Manager – Accounting Ottawa ON
Ref: JOB1442
Our Client is a crown corporate and innovator on the world stage. Established over 20 years ago, in a post 9/11 world, our client was created to maintain safety and security for Canadian travel. With a mandate towards security and protection, our client has grown over the years to boast a dynamic work environment and diverse work culture by blending public and private sector talent in the Nations Capital. With a savvy finance team and excellent leadership, our client is looking to add to their management team by finding a strong Finance / Accounting Manager to help lead their operations.
This Role is ideal for someone who loves to lead. If you are a CPA who has thrived at the manager level and loves to help guide and mentor people, this position is ideal for you. We are looking for a hands-on manager who can help evaluate and develop accounting policies and best practices. You will pride yourself on setting up proper controls and checks & balances while guiding the operational accounting functions. The Manager of Accounting will be responsible for monitoring policies and establishing performance measures required for the accounting team. You will be able to guide the accounts payable & receivables team, and provide oversight to the cash flow management, multi-currency accounting transactions, and audit reviews. Strong IFRS financial reporting, month / year end close will be needed as the Manager will be expected to liaise with the auditors and drive a successful close process.
The Ideal Candidate will be CPA designated and bring a minimum of 8+ years of progressive experience, culminating with your most recent experience managing a team. You will be eligible for SECRET security clearance and demonstrate excellent leadership skills and ability to motivate and engage your team through technology effectively. The Accounting Manager will bring strong problem-solving skills and discretion while also demonstrating your strong communication and client service-oriented approach to the team and business. Ability to multi-task while also meeting tight deadlines will be crucial success factors, and an understanding of the reporting processes and intricacies of how the federal government operations will be a huge asset. Any experience with treasury board guidelines applicable to Crown corporations would also be considered a value add. If you are looking for a hybrid work model and seeking an opportunity to truly leverage you love for management, this role is for you.
What Will Make You Stand Out?
Excellent interpersonal and communication skills
Proven experience as a strong manager
Ability to lead a team remotely
Understanding of process improvement and best business practices
Eligibility for secret security clearance
Great Plains or ERP skills an asset
Please contact us at bwilson@recruitinginmotion.ca to discussion how this role is a good fit for you and how you can transition your career into an awesome Crown Corporation