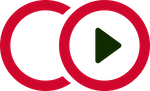 Manager – Cyber Risk & Acquisition Integration Ottawa / Gatineau ON / QC
Ref: JOB1889
Our client is one of the largest renewable owners, operators and developers in the U.S., delivering innovative, renewable power solutions that accelerate the world towards a sustainable, low-carbon future. They provide an unparalleled opportunity to lead and manage one of the largest renewable energy businesses with decades of history while contributing to the global need for sustainable energy. With current U.S. assets under management valued at $20 billion, our client offers many career opportunities. They are currently seeking a Manager – Acquisition, Integration & Risk Management to help support the IT Compliance and risk teams.
As the Manager – Acquisition, Integration & Risk Management, your role will be to support the Cybersecurity and IT Compliance team by overseeing the risk assessment function relating to new acquisitions. You will be heavily involved in pre-acquisition analytics and ensure proper integration into the corporate cyber and IT compliance frameworks. Reporting into the VP – Cybersecurity & IT Compliance, you will act as the glue between the corporate risk management team and the tech team. Your role will be to evaluate risk areas for new acquisitions, document findings for pre-acquisition analysis, review gaps and integrate assets into the corporate cyber and compliance programs. Working with the tech leaders, you will update them on progress of integrations, apply methodologies to onboard to corporate standards and document quarterly board material relating to Cybersecurity and IT Compliance. In the event there are few acquisitions, you will be relied upon to assist in other areas of the cybersecurity and risk portfolio.
The Ideal Candidate will be a proven self-starter who isn't afraid to dive deep into complex technical issues and communicate with non-technical business leaders. You will be able to bring your strong understanding of risk management, exceptional documentation skills and proven ability to problem solve and prioritize to this role and organization. The ideal candidate will have a minimum of 5 years of progressive experience in M&A or Finance, but a thorough understanding of cyber security risk and documentation to ensure compliance. You will hold a CPA, CA, CIA or CISA and have a minimum of 2  years of experience in Information Security or IT audits and governance requirements for compliance. Excellent communication skills will be expected as you will be working across the organization working with technical and non-technical business leaders. You will know how to engage and influence those around you. While you may not have a team to lead, your role will be influential within the department and heavily relied upon. Travel up to 35% will be required for this position and in office 3 days / week will be required when you are in Ottawa.
What will make you stand out:
Proven ability to work with technical and non-technical business leaders
5+ years of experience working with Cybersecurity and Risk Management
Previous experience integrating new acquisitions into an existing corporate risk framework
Excellent communications skills.
Please contact [email protected] to learn about this unique opportunity to be part of an amazing team with a great learning opportunity. Looking for a role you can be influential…this is it. Must be willing to travel 35% of the time, and be in office 3 days / week while home. Must be in Ottawa / Gatineau for this role.