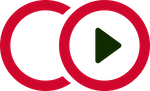 Manager – Engineering Powell Roiver British Columbia
Ref: JOB1980
Our client is one of the largest renewable owners, operators and developers in the U.S., delivering innovative, renewable power solutions that accelerate the world towards a sustainable, low-carbon future. They provide an unparalleled opportunity to lead and manage one of the largest renewable energy businesses with decades of history while contributing to the global need for sustainable energy. With current U.S. assets under management valued at $20 billion, our client offers many career opportunities. This site, located on the beautiful ocean front of British Columbia, the Powell Rover location is looking for a strong Project Manager to handle some of their complex operational engineering projects.
As the Project Manager, you will be located on site with the Powell River team. You will help guide, direct, and collaborate with a cross functional team to help maintain and modernize the safety and reliability of the assets located there. The role of the project manager will be to roll up your sleeves with construction refurbishment projects and ensure that Health, Safety, Security and Environmental requirements are adhered to by staff and contractors through all phases of the initiative. The Project Manager will be expected to oversee multiple concurrent projects and prepare the reports, budgets and analyze forecasts to assess any risks or project changes required. You will assist with negotiating any changes and monitor projects. The PM will handle the project planning & timelines, and scheduling of duties to contractors or internal resources. You will develop the tenders and contract documents for outsourced services and act as a technical support point of contact for any issues. The Project Manager will pull together the operational technical support, the fieldwork monitoring, while coordinating with other project teams in the operations group.
The ideal candidate brings education & experience in civil or electrical engineering projects. You will be able to demonstrate how you have led large complex construction projects from end to end, successfully navigating through multiple relationships. You will be able to show safe work habits on site, and familiarity or aptitude to adjust to regional regulatory requirements for Health & Safety and environmental construction requirements. The Project Manager will be results oriented, very well disciplined & organized, with a track record of meeting deadlines on time and on budget. Your communication skills will be critical, and a preference to working with a small team on challenging initiatives, while being part of a larger organization, is needed. We are looking for someone with a minimum of 5 years of project management experience within a construction environment. Any experience working in the energy sector would be considered an asset. You will be a self-defined problem solver, who can work well independently but demonstrate sound judgement and creativity. Past experience working with contractors, revising and negotiating tenders, and pulling together resources will be needed. Any PMP or CAPM would be considered an asset. This role will require someone on site in Powell River, BC. Relocation will be considered.
What will make you stand out:
Civil of Electrical Engineering
Experience working with construction projects, ideally energy assets
Strong ability to lead and collaborate
Willing to go on site in BC
Understanding of Health, Safety and Environmental regulations
We are looking for someone who is looking for an awesome opportunity in an amazing part of BC. Whether you are looking to relocate, or live close by, this role is ideal for someone looking for a stable organization with challenging projects. Contact us at [email protected]. Must be legal to work in Canada.