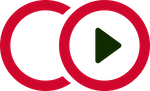 Manager – Governance & Policy Ottawa ON
Ref: JOB1822
!
Our client is an established non-profit, charity based organization with long standing roots in the Ottawa community and a place in over 100,000 member's hearts. Overseeing vast projects and a large membership base, our client is an advocacy group that is near and dear to many. As a charity, our client is a funded organization with a vision to protect Canada's resources and create a sustainable future. With a growing team, the Executive Director and Director of Policy are looking to add someone to help with advocacy and stakeholder management.
The role of the Governance Manager will report to the Director and help bring leadership to policy development and campaigns. This role is a critical position within the organization because the federal government has recently set goals to maintain healthy ecosystems in Canada for a more sustainable future. We are looking for someone who can collaborate within a team environment and help set policy and priorities while developing campaign strategies to continue to advance those priorities. You will be expected to monitor policies and analyze successes and make recommendations for improvement. You will represent the organization with external partners and internal stakeholders and work closely with other partner with opportunity to collaborate on shared advocacy goals. This position will require you to attend public & high profile events while also engaging through social media to help communicate the corporate message. You will be critical on retaining funds from donors and departments and contribute to the ongoing program planning and evaluation.
What will make you stand out:
Understanding of advocacy and lobbying
Minimum 4 years working in a similar Governance & Policy role within an NGO
Excellent relationship management and communication skills
Understanding of social media and maintaining communication with members
A passion for their cause
Please contact us at [email protected] if you are looking to rally around a hot cause with a strong mandate and funding envelope.