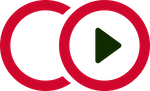 Manager – Human Resources Ottawa / Gatineau ON / QC
Ref: JOB2062
Our Client is a global company with a huge presence in the Ottawa area. Boasting a workforce of over 1200 staff across North America in various entities, our client is an impressive publicly traded company that continues to add new companies to their portfolio. With a strong HR team in Ottawa, our client can provide a fantastic challenge, complex HR issues to tackle and a supportive team to lean on.
We have an immediate need for a Manager – Human Resources to help lead the HR team while supporting the VP HR in all areas on quantitative HR. You will be the primary resource when it comes to HR reporting, compensation analysis and research, partnering with HR Business Partners on various issues and projects and helping drive the change to new policies and programs. We are looking for someone who can toggle both sides of the HR portfolio but can bring an analytical flare to the team. This role will be expected to collaborate across the organization to help meet business needs and develop new HR initiatives. The HR Manager will touch upon 3 main areas within the portfolio – compensation, HR analytics and reporting, and supporting the HR Business Partnership program. You will work with the global HR reporting requirements to address workforce planning and ensure environmental social and governance requirements are met (ESG) and disclosed. You will help analyze and consolidate reports and help with the annual HR budget preparation in collaboration with finance. The HR Manager will take the lead on all compensation matters by completing and reviewing compensation surveys to support the compensation design. You will liaise with the head office for all compensation reviews, and evaluate the long-term and variance compensation plans on a ongoing basis. Finally, the HR Manager will also be expected to help define the partnership program with the talent acquisition team to help optimize the recruitment needs of the organization. You will help with onboarding, talent engagement & management, as well as training and development and performance management. You will be an HR champion for new programs and initiatives and design and execute engagement surveys for the pulse of the people.
The ideal candidate will bring a minimum of 5 years working within a complex HR function. You will be able to demonstrate your scale to management level and bring leadership to a small HR team. We are looking for someone with a post-secondary education in HR or business administration and knows how to take ownership for HR planning, recruitment, performance management and training & development. You will love the quantitative side of HR and be open to the research and data analysis that is required for compensation, HR policy creation and review on short- and long-term incentive plans. You will love working with HRIS systems and thrive in complex situations. The HR Manager is results oriented and a critical thinker. You will value your role as both a team leader and also a contributor within the team and bring a proactive and resourceful approach to your role. You will be able to lead your team but also work well autonomously and know how to gather data and information and preset it in a concise manner. Your high attention to detail, proven ability to rally a team and exceptional communication skills will be needed. As the HR Manager will be working with people throughout the organization, your proven ability to build and nurture relationships at all levels will be critical.
What will make you stand out:
Excellent experience working the quantitative side of HR practice
Thorough knowledge of compensation, HR analytics, and HRIS
Proven team player with minimum 5 year of progressive HR experience
Solid communication and presentation skills
Ability to juggle a high volume of work
Top notch critical thinking skills
If you are self-motivated and want to be part of a collaborative and growing team, please [email protected]. Must be located in Ottawa ON or Gatineau QC and be willing to work on site 3 days / week.