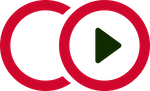 Manager – Human Resources Ottawa ON
Ref: JOB2050
Our client is an established entrepreneur in Ottawa that is a niche provider to B2B and B2C clients. With product lines sourced all over the globe, our client brings a unique product and service to their growing clientele. With recent expansion to the GTA and a site in Montreal, this organization has been a cornerstone in their retail and commercial markets for over 35 years in the Nations Capital. Boasting a workforce of 120+ employees, our client is well positioned to capitalize on the booming real estate market. With an eye towards staff growth and employee retention, we are looking for a dynamic HR Manager who loves DIY project and home décor.
The role of the HR Manager will report to the leadership team and provide support to management and employees across the HR portfolio. Your role will touch upon performance management, recruitment, health & safety, and employee relations. You will be a hands-on leader with a strong voice, that loves to implement HR policies and programs to help drive the business. The HR Manager will oversee and deliver on the day-to-day HR operations for multiple locations and maintain the HR database. You will be the "go to" person for all legal HR related matter and your knowledge of ESA will help guide managers towards business decisions. You will be expected to collaborate with finance for any payroll adjustments or benefit related questions. With a broad employee base, you will work close with management on employee matters, performance management, and workplace accommodations. Employee engagement is essential, and you will be a critical communicator for change management and messaging. As the main contributor and manager, you will help develop recruitment plans, and programs for employee retention by creating job descriptions, assisting managers with interviews and onboarding support. The HR Manager will help maintain HR policies and identify any gaps or risk areas for legislative compliance. Finally, this role will expect you to create metrics to assess the effectiveness and delivery of HR programs and help drive the annual review processes.
The ideal candidate will be entrepreneurial minded and love a mid-size business environment. You will be confident and capable to lead and run the HR function and be a strong conduit between management and employees. We are looking for someone with a post secondary education in Human Resources and a minimum of 5 years of HR experience, including a minimum of 2 years of working with Ontario and Quebec employment standards acts. You will an amazing communicator, who thrives in a multi-faceted and fast paced environment. You can demonstrate your extensive experience in employee relations, performance management and recruitment, and be able to implement HR best practices. Strong relationship building skills, a positive energy and a high sense or personal accountability and dedication to your work is expected. You will know how to work with HR budgets, understand payroll (although not administer it), and bring experience supporting a Business Owner and leadership team to make informed HR decisions. Our client wants someone who is comfortable bringing new ideas to the table and can be concise and focused on their communication and points. We would love someone with a great attitude who is technically proficient, and present. CHRP designation will be a huge asset, and experience working in distribution, manufacturing or wholesale industries would be ideal. An entrepreneurial mindset and understanding are needed.
 What will make you stand out:
Excellent communication – oral and written.
Mature and experienced HR professional
Willing to work on site and periodically travel to other sites.
Take full accountability for the HR operations.
Experience as a sole contributor and manager of the HR portfolio
Contact us at [email protected] if you are looking for a new, creative environment where you can flex your HR muscle. If you are passionate and experienced about HR, and feel more confident in a mid-size company, let's talk.