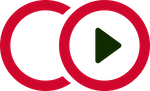 Manager – IT Compliance Ottawa / Gatineau ON / GC
Ref: JOB2049
Additional Notes: Our Client is one of the largest renewable owners, operators and developers in the U.S., delivering innovative, renewable power solutions that accelerate the world towards a sustainable, low-carbon future. They provide an unparalleled opportunity to lead and manage one of the largest renewable energy businesses with decades of history while contributing to the global need for sustainable energy. Our client offers many career opportunities with current U.S. assets under management valued at $20 billion. They are currently seeking a Manager of IT Compliance to oversee and execute the global IT compliance program.
As Manager, IT Compliance, you will manage the IT General Controls (ITGC) SOX program, including delivery, evaluation, and continuous improvement. You will review, align, and improve the Risk and Control Matrices (RCM) and ITGC Narratives for the in-scope SOX applications and oversee the ongoing and ad-hoc assessments and reviews regarding appropriate role-based access and segregation of duties. You will manage the ERP and financial systems audit process while leading application security and control principles within the Financial Systems and lead initiatives to remediate audit findings or other control deficiencies. You will oversee the evaluations and approvals of all modifications to role-based access profiles, consult on new IT initiatives and system implementations, and assess the impact on IT General Controls, including adequate security and control measures. You will be responsible for developing yearly audit plans and timelines while leading corrective actions for gaps identified by audits from different sources.
The Ideal Candidate will hold a Bachelor's degree in Business, Information Technology, Computer Science, or related discipline with a minimum of 8 years of experience in SOX and IT Compliance or ITGC audits. The Candidate will have their professional IT designation (CISA, CISM, CGEIT) or a relevant accounting designation (CPA, CIA). They will possess a strong knowledge of SOX ITGC, COSO, COBIT and PCAOB requirements and familiarity with GRC toolsets. The successful Candidate will have an in-depth understanding of technical concepts and the ability to effectively communicate these concepts to management with their excellent oral and written language skills. They will have an IT Internal audit background with a strong understanding of ITGC, detailed knowledge of SOX testing methodologies, risk assessment practices, the COSO Framework and advanced knowledge of application security fundamentals and configuration in one or more ERP solutions. The Candidate will demonstrate strong analytical skills to analyze evidence provided by internal teams before submitting to external auditor firms, strong project management skills, flexibility, and the ability to manage multiple tasks concurrently, efficiently and effectively with minimal supervision.
What will make you stand out:
Experience in Information Security audit and IT governance (an asset).
Working experience within the cloud and hybrid environments (an asset).
Ability to multi-task, prioritize and effectively manage time
Good attention to detail, be a self-starter and take a proactive approach to business objectives
Facilitates problem solving and collaboration

Please contact us at [email protected] if you are a manager looking for a new home. If you thrive in a fast paced environment, and pride yourself on your leadership skills, we want to hear from you.